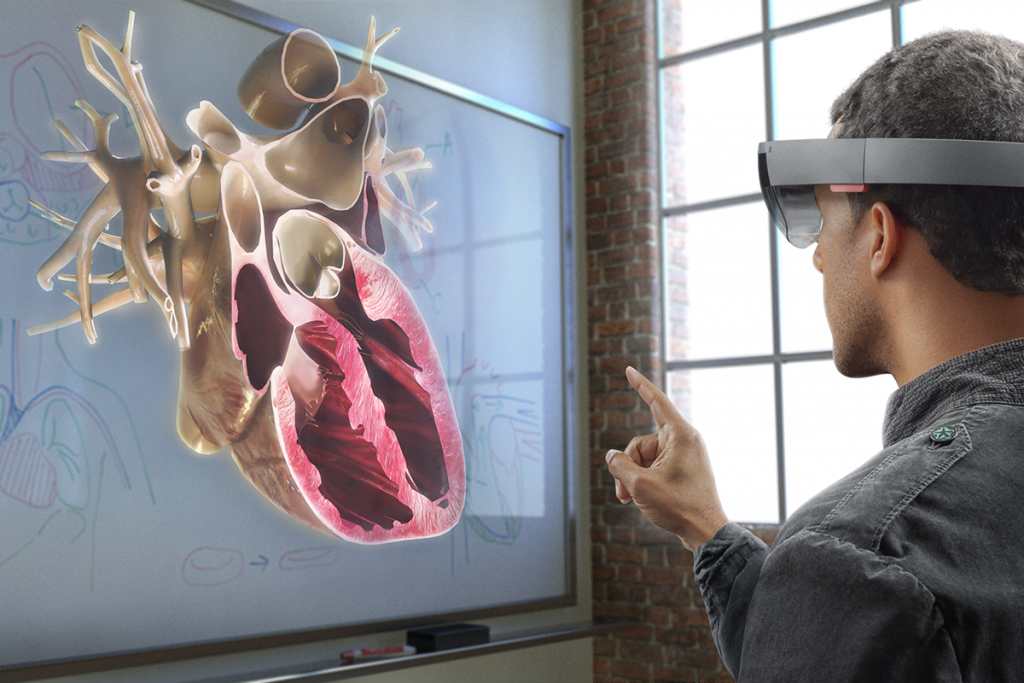 Earlier this year, Microsoft announced the HoloLens Academic Research Grant Program in order to encourage academic institutions to create holographic computing experiences. Today the company has announced the award recipients, which include Carnegie Mellon, Dartmouth, Virginia Tech, Clackamas Community College, and the University of California, Berkeley.
Recipients will be awarded US$100,000 and two Microsoft HoloLens Development Edition devices.
In addition, the company gave two developer kits each to the University of Central Florida, the University of Kansas, the American Museum of Natural History, the Center for Design Innovation, and Texas A&M University for being runners-up.
"From leveraging HoloLens to correcting for visual impairment to mobilizing mixed reality in the classroom for trade-based education, the submissions truly capture the spirit of the program and point to the scope of what's possible with Microsoft HoloLens," wrote Alex Kipman, technical fellow for the operating system group at Microsoft, in a blog post.
Instagram client pulled from iOS App Store for malware
On Tuesday, Apple pulled an Instagram profile analyzer from the iOS App Store after being discovered for malware.
A developer who goes by the Twitter handle David L-R said the app InstaAgent was pretending to be an app that monitors Instagram profile visits, but the app was really harvesting usernames and passwords, according to Apple Insider. The app has been removed from the App Store, but it was found to be a top performer, which is why Instagram urged customers not to download, log in or interact with third-party apps, according to Apple Insider.
Download SDKs from Microsoft's Project Oxford
Microsoft's Project Oxford, a portfolio of REST APIs and SDKs enabling developers to easily add intelligent services to their solutions, announced the public beta of a new tool to help developers create programs that recognize emotions in pictures.
Developers can download SDKs, including documentation, samples, and REST wrappers, to develop products using Microsoft Project Oxford, according to its website. Some of the SDKs include speech, computer vision, and facial and emotion recognition. A full list is available here.
Oracle releases security alert
A security alert has been issued for CVE-2015-4852, a remote code execution vulnerability involving Apache Commons and Oracle WebLogic Server. According to Oracle, this vulnerability can be exploited over a network without a user name or password.
"Due to the severity of this vulnerability, Oracle strongly recommends that customers apply the updates provided by this Security Alert as soon as possible," the company wrote in the alert.