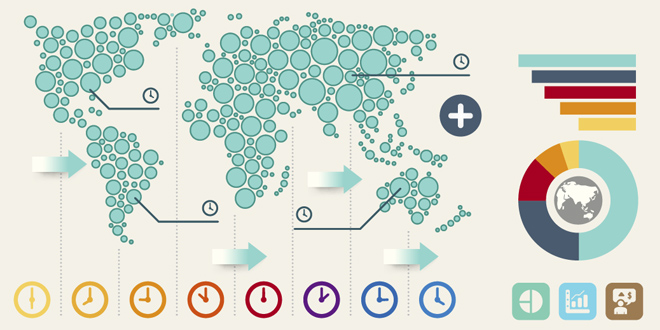 Applications are growing more complex and living on a wider range of platforms than ever before, and the application performance-management space is evolving along with them.
APM platforms are providing more unified, flexible and predictive monitoring hubs for developers and operations, spurred to deliver more targeted application information faster. At the heart of this changing dynamic in APM is the rise in business stakeholders taking an interest in how a given application's performance affects value.
"APM has been around for a long time, and the people who need software and performance analytics continue to expand by leaps and bounds," said Abner Germanow, senior director of solutions marketing at New Relic. "We're moving from software to automate existing business processes to software that's actually the business."
In a recent survey entitled "DevOps and the Cost of Downtime: Fortune 1000 Best Practice Metrics Quantified," IDC analysts identified the rising influence of DevOps in application performance and found that application downtime costs Fortune 1000 companies between US$1.25 billion and $2.5 billion every year. Conducted in cooperation with AppDynamics, the survey breaks down the lost value of application failures down to the hour, while projecting that the total number application deployments will double within two years.
Kalyan Ramanathan, vice president of product marketing at AppDynamics, comes from the mobile and DevOps worlds. Formerly of mobile APM provider Crittercism and DevOps automation company Electric Cloud, Ramanathan talked about the IDC survey in the context of how customer experience has become the most important deliverable and driver for DevOps in terms of business transactions—any user action within an application that has a business outcome.
"APM solutions are at the heart of measuring and managing customer experience," Ramanathan said. "It's fundamentally about understanding the business impact of performance because software applications today are not just an IT entity; they support the business. You have to instrument all the components of the application, gather data from them all and tie the business transaction and components together with complete visibility into the performance."
Modern APM trends drive a changing philosophy
As DevOps practices and more prevalent business concerns change the way organizations view application performance management, the concept of what APM is supposed to be has also changed. What was once a market synonymous with back-end applications now encompasses mobile, Web and cloud applications, and often more than one rolled into the same application as different components. Aruna Ravichandran, vice president of DevOps marketing at CA Technologies, sees mobility as a crucial factor in any modern APM platform.
"More and more of our customers are launching mobility initiatives to monitor performance in mobile apps," she said. "With APM solutions like mobile app analytics, you want to provide the end-to-end view. It's not enough to be able to monitor the performance of Web-based applications; you need to manage applications native to mobile devices, connected to some kind of back-end application, which is then connected to some kind of mainframe. A big element of our strategy is to integrate mobile app analytics with service virtualization to provide continuous feedback to the developer throughout the application life cycle."