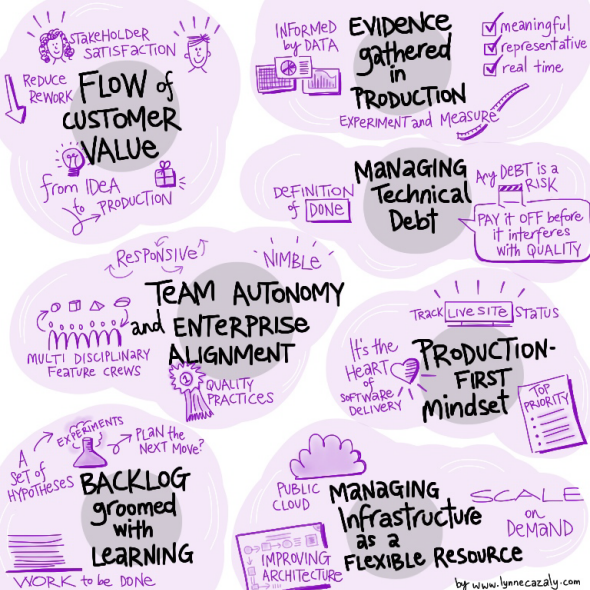 Microsoft wants to help enterprises identify best practices and avoid common pitfalls in their DevOps practices. The company announced several new DevOps solutions at the O'Reilly Velocity DevOps conference, and a new online-self evaluation tool has been launched to help developers, IT and other parts of an organization determine their next step in their DevOps implementation. The tool will go over seven practice areas that Microsoft deemed critical to DevOps success.
In addition, the company announced a new application performance monitoring tool designed to provide insight into performance, crash and deployment data, and adoption and usage patterns.
More information is available here.
Dell unveils new IoT solutions
Dell has announced a new division focused on accelerating the development of Internet of Things (IoT) solutions.
"Current IoT solutions offer lengthy implementations, overly ambitious scoping, and complex proprietary designs that raise risks and costs," said Andy Rhodes, executive director of IoT solutions at Dell. "We are helping customers build out their solutions pragmatically with a broad portfolio of IoT-enabling offerings including security, manageability, services, analytics, infrastructure, and endpoints."
The company also announced a new product designed to help kickstart IoT development and help secure and process sensor data. No further details about it were revealed.
Apple acquires Metaio
Apple has reportedly acquired the German augmented reality company Metaio, according to Business Insider. Apple has been mum about the acquisition, except in releasing a statement to TechCrunch that said, "Apple buys smaller technology companies from time to time, and we generally do not discuss our purpose or plans."
DARPA's crowdsourced formal verification program
DARPA is releasing the second series of its sponsored Web games used to detect software flaws. According to the organization, the first round of games has already helped produce hundreds of thousands of program annotations in common programming languages.
"We're excited by these results and are encouraging the public to play our new games over the next few weeks so we can see just how far this approach may go," said Michael Hsieh, program manager at DARPA. "The growth of software systems over the past decade has outstripped improvements in verification. There are simply not enough experts to provide manual analysis on the scale required to support formal verification of the countless software systems launched every day."
More information is available here.