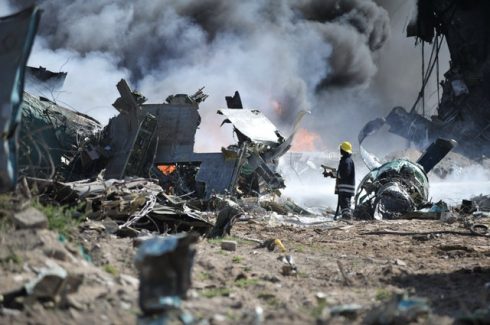 One of the questions raised by the August and September hurricanes that wreaked massive destruction on Texas and Puerto Rico concerns the role of software and digital transformation in accelerating rescue and recovery efforts. The question of the role of software and digitization in facilitating those efforts deserves amplified relevance because of the dramatic acceleration of digital transformation initiatives in almost every industry vertical in the U.S over the last decade. Has the industry-wide acceleration of digital transformation initiatives translated into a corresponding enrichment of applications that facilitate rescue and recovery efforts specific to major hurricanes such as Harvey, Irma and Maria?  
Questions about the current state of software as they relate to disaster management go right to the heart of software's ability to enrich, enhance and preserve human lives. FEMA, for example, leverages a constellation of software applications to model flooding, rainfall and the effects of weather, more generally, across different geographies. In addition to using discrete applications, FEMA tracks and records disaster-related databases to disseminate grants and disaster-related information to states and other agencies that are eligible to receive funding.
With respect to consumer software, a proliferation of mobile apps include the FEMA app and the Red Cross app, both of which provide information about weather alerts, the locations of emergency shelters, tips on how to prepare for a hurricane and advice regarding what to do after a hurricane has passed. Zello, a walkie-talkie type app, allows users to talk via a WiFi or cellular connection, whereas Waze provides information about real-time traffic conditions based on data collected through a social network of drivers. Meanwhile, Gasbuddy provides insight about the cheapest nearby gas stations as well as data about which gas stations have gas and power. Facebook's "Mark Safe" attribute and apps such as Snap Map allow users to communicate their status to loved ones. Like Facebook, Snap Map allows users to photographically document stories of their experience while Twitter famously enables users to provide status updates regarding a natural disaster.
Although the software world has witnessed a veritable proliferation of web and mobile apps focused on emergency management, disaster readiness and emergency preparedness, their functionality remains either highly centralized insofar as they are administered by discrete agencies such as FEMA or the Red Cross, or specialized as measured by their focus on specific use cases such as traffic and gas. Centralized apps inherently circumscribe the domain of data purveyed to consumers. Meanwhile, specialized apps perform a different kind of circumscription by focusing on one use case, even though their associated data may well be crowdsourced from users.
The centralized and specialized qualities of consumer-focused apps in the emergency preparedness space means that opportunities abound for app developers to aggregate discrete apps into a Platform-as-a-Service (PaaS)-based digital emergency preparedness kit that enhances the variety, availability and integrative capabilities of emergency-related applications.  For example, an integrated digital disaster emergency preparedness platform empowers users to tap into a library of emergency-related applications that differentially address additional important use cases such as medical services, pharmacy and medication management, food, drinking water, public health, looting and crime. Moreover, a digital disaster emergency preparedness kit provides opportunities to integrate data from discrete apps that deliver integrated, holistic solutions to parties interested in emergency preparedness and emergency management. An integrated platform that houses emergency preparedness apps allows users to obtain preconfigured "kits" of applications while concurrently personalizing their digital emergency response kit as deemed appropriate.
On one hand, the space of enterprise-focused software solutions for emergency management has matured considerably since 9/11, particularly given the increasing sophistication of risk management software frameworks in the private sector that facilitate compliance with regulatory protocols such as ORSA (Own Risk and Solvency Assessment).  While the landscape of consumer-based apps for emergency management has experienced a corresponding maturation, apps for emergency management are often siloed and stand to benefit from inclusion within an integrated digital disaster emergency preparedness kit.
Benefits of an integrated digital disaster emergency preparedness kit include streamlined access to a suite of apps that enhances user experiences with respect to accessing emergency-related data. Moreover, the integration between data feeds from discrete apps has the potential to enhance emergency response-related business intelligence as a result of the integration of disparate datasets. More importantly, integration of emergency preparedness apps into digital disaster emergency preparedness kits promises to enhance preparation responses to emergencies and inaugurate the imagining of more efficacious and sophisticated digital solutions for emergency management.