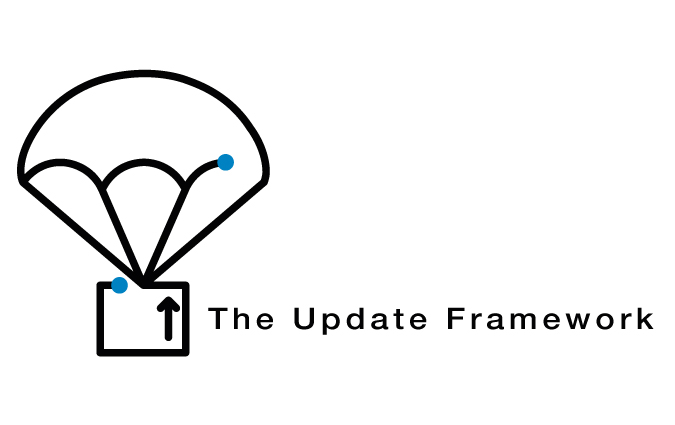 The Cloud Native Computing Foundation (CNCF) has announced it will be hosting two new security projects, Notary and The Update Framework (TUF). Notary is based on the TUF specification, which helps developers secure new or existing software update systems. Notary and TUF provide both a client and pair of server apps for hosting metadata. Notary's Go implementation provides security for container image updates.
TUF works as part of a larger framework for distributing software, providing resilience to server compromised. It works by using cryptographic keys for content signing and verifications.
"The inclusion of Notary and TUF into the CNCF is an important milestone as it is the first project to address concerns regarding the trusted delivery of content for containerized applications," said Solomon Hykes, founder and CTO at Docker and CNCF TOC project sponsor. "Notary is already at the heart of several security initiatives throughout the container ecosystem and with this donation, it will be even more accessible as a building block for broader community collaboration."
Arm announces Platform Security Architecture
Arm has announced Platform Security Architecture, which is a new framework for building secure connected devices. The new architecture is designed to provide a common industry solution for building secure connected devices. According to the company, companies like Google Cloud, Cisco, and Symantec are already supporting the framework.
PSA provides representative Internet of Things threat models and security analyses; hardware and firmware architecture specifications; and an open source implementation of the firmware specification.
In addition, Arm announced Arm TrustZone CryptoIsland and Arm CoreSight SDC-600. Arm TrustZone CryptoIsland is a set of security subsystems that provides smart-card level security. Arm CoreSight SDC-600 is a secure debugging channel which has a dedicated authentication mechanism for access so that it does not compromise security.
Salesforce announces new version of AppExchange
Salesforce has launched a new version of their AppExchange marketplace. New features include intelligent searching, personalized recommendations and embedded Trailhead learning. The personalized recommendations are based off of customers' location, install history, site activity, profile data and edition. Trailhead learning is a place for customers to find information on best practices and solutions.
AppExchange also now contains Lightning Bolts and Data solutions. Lightning Bolts are out-of-the-box solutions that integrate with Salesforce. Lightning data allows customers to integrate third party data solutions and provides sales reps with additional data that will help them improve sales.
"Thanks to our customers and partners AppExchange has grown into the leading enterprise cloud marketplace, delivering more than 4,000 amazing solutions that are driving growth for business across every industry," said Leyla Seka, EVP of AppExchange at Salesforce. "We're excited to launch the new AppExchange, which offers a more personalized experience for customers with smart recommendations, embedded Trailhead learning and deep industry focus to further unleash the power of Salesforce."
MapR Technologies announced MapR Data Science Refinery
MapR Technologies has announced the MapR Data Science Refinery, which will provide data scientists with an easy way to access and analyze data. It is easy to deploy using a secure container, making it simple to distribute to data science teams across multiple environments.  MapR will work closely with companies to provide analytics tools, such as machine learning solutions to improve data science.
"There are many limitations with current data science self-service solutions that prevent them from offering comprehensive machine learning and processing," said Anoop Dawar, vice president, product marketing and management, MapR. "MapR provides a scalable integrated offering with native platform access and superior out-of-the-box security. Our goal is to help speed accuracy of insights and empower data scientists to be the agent of change in an economy where data is the new commodity to be refined."