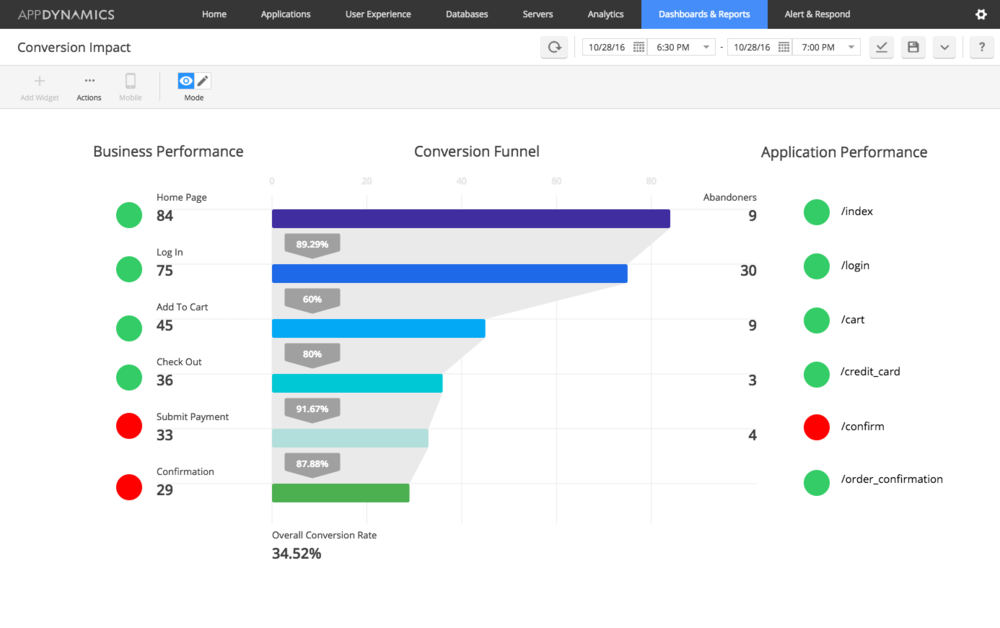 AppDynamics, a Cisco company, is ensuring today's digital enterprise includes everyone in the business with its next generation of Business iQ. Business iQ is the company's real-time business performance monitoring engine. Today's release adds new IoT and network visibility and new machine learning capabilities for CIOs to get involved and understand their enterprise's place in the digital economy.
"AppDynamics delivered a cultural change for digital business by creating a common language between the business and IT," said David Wadhwani, CEO of AppDynamics. "The next generation of Business iQ is a leap forward for our industry, moving from performance monitoring and technical metrics to a world of predictively driving business outcomes across the entire digital experience. Now, more than ever, CIOs can play a more strategic role in the business."
The next generation of Business iQ features Business Journeys for linking multiple, distributed business events into a single business process; and Experience Level Management for establishing custom experience levels and thresholds by customer, location and device.
The new IoT visibility features include: device business impact for insight into how IoT devices are performing; device application visibility for insight into device uptime, version stats and performance; and custom dashboards for measuring the business impact.
In addition, the release features App iQ, a KPI analyzer. The analyzer uses machine learning to automate root cause analysis and isolate metrics that are contributing to poor performance.