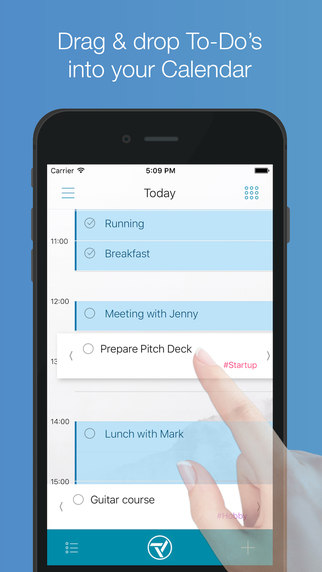 Virtual personal assistants can do just about everything: They can help a person order things online, turn the lights on and off, or play music from a favorite playlist. A new personal assistant is joining the abundance of time-management tools out there, using artificial intelligence to help developers tackle the problems of managing their time and scheduling everything so their day can be fulfilling.
The virtual assistant's name is Trevor AI, and it's an app that is available today in the App Store. Development for Android will begin as soon as the app secures funding, which should happen in the next two months.
(Related: Google, Ray Kurzweil combine to create AI-powered chatbot)
The project for Trevor AI started when founder George Petrov, a business and computer software expert, brought his raw idea to the Founder Institute in Sofia, Bulgaria in December 2015. The Founder Institute is a place where entrepreneurs can launch their startups, with the goal to "Globalize Silicon Valley."
The main focus of Trevor AI is time, said Petrov. He said that the goal is to help people plan their time with natural language and integrations, and to help individuals (specifically developers) understand their own time with analytics.
"In today's fast, complex lifestyle, there are hundreds of productivity tools and limitless to-do lists, but your day only has 24 hours, period," said Petrov. "Our mission is to help people find the time for the things that make their lives fulfilling."
Trevor is available for free, so all a developer has to do is download the app and agree to sync a calendar. The app uses artificial intelligence to understand the tasks of the user, and then it makes suggestions based on his or her lifestyle. A user can also make a schedule out of their reminders, said Petrov.
Trevor keeps the calendar and reminders in sync, so users can schedule tasks right into their calendar via drag and drop.
The AI assistant is also able to understand natural language and the tasks that a user does on a daily basis. So, for instance, it can understand tasks like "Exercise twice a week" and "Learn to code." It will make suggestions to a user based on his or her lifestyle so that they can plan their day.
Developers are among its primary users, according to Petrov, because they can easily manage their tasks in time and provide more accurate timelines and time tracking for their work. The team plans on opening up an API for developers once they make a graph of users' schedules, but that will take at least a year, according to him.
"Every task that is scheduled in the calendar can be completed, [and] thus tracked," said Petrov. "We should add JIRA and Trello integrations next month, which would make the process as painless as possible."
Petrov said that the integrations are one of the most "important pillars" of Trevor AI. The integrations can be used to help users find their most important tasks of the day, to focus their energy and time on just that.
"Humans are creatures of habit and AI is great at analyzing patterns and predictions," said Petrov. "It's very easy to predict how long it takes you to go shopping, when you are free, when you prefer to do it, where, etc."