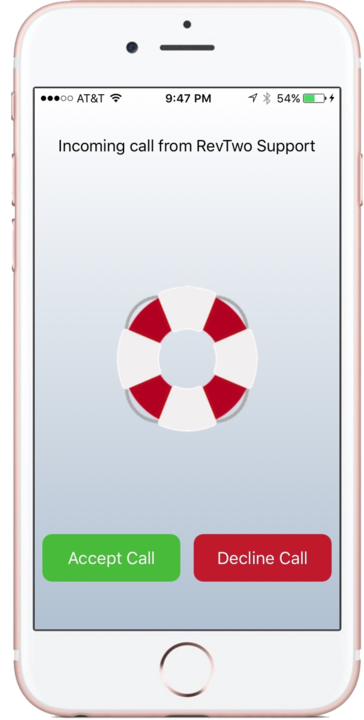 One of the biggest problems application developers face today is retaining their users and making sure their application doesn't end up on the chopping block. A new company is looking to solve that problem. RevTwo has emerged from stealth mode with an in-app support platform that is designed to connect users with developers, and to provide developers with real-time insights.
"We want to help turn the app from something people try for 15 minutes and throw away to something that ends up having a vibrant community of users that are engaged with each other and engaged with the company," said Dale Calder, CEO and cofounder of RevTwo.
(Related: Project Calico adds support for Kubernetes)
According to him, users will abandon an app if they experience a hiccup, and it is too much work for them to search through the Web hoping to find users who have solved the same problem. The other side of that coin is that it is very expensive and time consuming for developers to build and maintain in-app professional help desk support technology.
The RevTwo In-App Support Platform aims to give developers real-time insight into what the app is doing with the people that are running it. With the platform, developers have the ability see what the user sees with screen-sharing capabilities, talk to customers, view system configuration information, view logs, view fields, view databases, and track memory usage.
"We really wanted to provide a platform that not only solved the mechanical aspect of building apps, finding problems and solving them in a better way," said Calder. "We also wanted to engage users and really light the fire of the developer's and publishers' imaginations on ways in which we can turn this disposable commodity of the app into something that is no longer disposable, but indispensable. We believe that bringing the human touch into it is really the only way to make that happen."
In addition, developers have the flexibility to customize how they package and present help experiences, as well as the ability to develop their own help experiences.
The in-app support is available for free to developers as a CocoaPod for iOS. Going forward, the company is working on first providing Android support, and then focusing on Docker and other containerized solution support. RevTwo will also work on adding more help experiences and more tools for developers.
"At today's speed of app development, support is almost always an afterthought, something tacked on long after a release—or often never included," said Calder. "At RevTwo, we're disrupting that model and putting support and human connection at the center of development and the app experience. We founded RevTwo on the belief that fast, easy support is a universal right—and need—for end users of any technology."