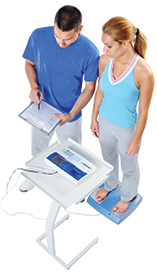 BlazeMeter: BlazeMeter ensures delivery of high-performance software by enabling DevOps teams to quickly and easily run open-source-based performance tests against any mobile app, website or API at massive scale to validate performance at every stage of software delivery. The rapidly growing BlazeMeter community has more than 100,000 developers and includes prominent global brands such as Adobe, Atlassian, Gap, NBC Universal, Pfizer and Walmart as customers. Founded in 2011, the company is headquartered in Mountain View, Calif., with its research and development in Tel Aviv.
HPE: Hewlett Packard Enterprise's Application Delivery Management (ADM) solutions help teams to accelerate the delivery of high-quality software, while reducing cost and complexity. HPE ADM solutions address the challenges of delivering applications to support the business, including in agile and Continuous Integration scenarios, and help teams ensure that applications meet performance and scalability demands across multiple technologies and form factors, such as cloud and mobile platforms.
Mobile Labs: Mobile Labs provides enterprise-grade mobile app-testing tools to help deploy quality cross-platform apps with a focus on security, agility and affordability. The company's on-premises device cloud, deviceConnect, provides secure remote access to mobile devices for managed use by developers and testers, enabling automated continuous quality integration, and automated or manual app/Web/device testing. The company's deviceBridge extension serves as a "virtual USB cable" to check out and debug cloud-based devices as if they are locally connected. Mobile Labs Trust, a certified add-in to HP Unified Functional Testing software, cost-effectively extends HP functional testing solutions for manual and automated testing on real mobile devices without jailbreaking or rooting.
Neotys: Neotys is the leading innovator in Continuous Performance Validation for Web and mobile applications. Neotys load testing (NeoLoad) and performance monitoring (NeoSense) products enable teams to produce faster applications, deliver new features and enhancements in less time, and simplify interactions across Dev, QA, Ops and business stakeholders. Neotys has helped more than 1,600 customers test, monitor and improve performance at every stage of the application development life cycle, from development to production, leveraging its automated and collaborative tooling.
Rogue Wave Software: Rogue Wave Software is the largest independent provider of cross-platform software development tools and embedded components in the world. Through decades of solving the most complex problems across financial services, telecommunications, healthcare, government, academia, and other industries, Rogue Wave tools, libraries, and services enable developers to write better code, faster. Product lines include Klocwork continuous static code analysis, OpenLogic open-source audit and support, CodeDynamics for dynamic analysis, and Zend Server enterprise PHP solutions.
SOASTA: SOASTA's Digital Performance Management Platform enables measurement, testing and improvement of digital performance that predicts and diagnoses performance issues before they occur. It includes five technologies: mPulse real-user monitoring; the CloudTest platform for continuous load testing; TouchTest mobile functional test automation; Digital Operation Center for a unified view of contextual intelligence accessible from any device; and Data Science Workbench, simplifying analysis of current and historical Web and mobile user performance data.
TechExcel: Take quality to the next level with DevTest. With DevTest, testers get full control over every detail of their testing process, from planning and managing to analyzing. It gives insights into what has already been tested and what still needs to be tested, increasing team productivity and ensuring accountability. Features include comprehensive test coverage management, automatic defect submission, built-in reports and analytics, test scheduling and assignment, a Web-based architecture, and automated testing integrations. DevTest includes out-of-the-box integrations with JIRA and other defect tracking systems.
Applause: Applause empowers companies to deliver great digital experiences to their users by providing in-the-wild testing services that go beyond the traditional QA lab. Applause offers functional, usability, localization, load and security testing. The company's testing services span the entire app life cycle and include access to its global community of more than 200,000 professional testers in more than 200 countries and territories. Applause also provides a suite of complete app quality offerings, including test automation, mobile beta management, and mobile sentiment analysis that helps companies achieve the comprehensive app quality necessary to thrive in the modern digital economy.
LogiGear: LogiGear provides a variety of testing solutions, including test automation and technical testing for software applications. With the no-coding and keyword-driven approach to test authoring in its TestArchitect products, users can rapidly create, maintain, reuse and share a large scale of automated tests for desktop, mobile and Web applications. Founded in 1994, LogiGear has completed software testing and development projects for prominent companies across a broad range of industries and technologies. For more information please visit www.logigear.com.
Microsoft: Microsoft provides a specialized tool set for testers, which delivers an integrated end-to-end experience starting from agile planning, to test and release management on premises or in the cloud. Microsoft test tools eliminate waste across the application life cycle and embrace change through the use of test impact analysis, rich actionable bug filing, manual testing, exploratory testing, user acceptance testing, automated testing and load testing. Use your favorite browser to easily access the central test hub to gain greater visibility and end-to-end traceability, which allows for better decision-making. Align your test teams with the application life cycle by facilitating effective collaboration between development, test and operations, to turn DevOps into reality. Microsoft empowers testers by bringing technologies like Lab Management and Release Management to extend its capabilities to virtualized lab environment management to deliver high-quality applications faster.
QASymphony: QASymphony offers a suite of software-testing tools purpose-built to help agile development teams improve speed, efficiency and collaboration. qTest is a Test Case Management solution that provides a better way for companies to centralize and manage test cases. qTest is robust, easy to use, and integrates with popular agile development tools like JIRA. Additionally, QASymphony offers qTest eXplorer for teams doing exploratory testing. qTest eXplorer lets a tester record everything he is doing during the testing session and automatically creates detailed documentation of any software issues. QASymphony has more than 300 customers around the world, including Salesforce, Barclays, Samsung, Office Depot and Dell, and was named a "Cool Vendor in Application Development" by Gartner. You can learn more and sign up for a free trial at qasymphony.com.
Orasi: Orasi is a leading provider of software testing services, utilizing test management, test automation, enterprise testing, Continuous Delivery, monitoring, and mobile testing technology. The company is laser-focused on helping customers deliver high-quality applications, no matter the type of application they're working on and no matter the development methods or delivery processes they've adopted. In addition to its end-to-end software testing, Orasi provides professional services around testing, processes and practices, as well as software quality-assurance tools and solutions to support those practices.
Progress: Telerik Test Studio is a test-automation solution that helps teams be more efficient in functional, performance and load testing, improving test coverage and reducing the number of bugs that slip into production. The company offers automation solutions for desktop, Web and mobile testing, which includes hybrid and native apps running on any device (Android or iOS). Tests can be authored in C#, VB.NET or JavaScript.
Sauce Labs: Sauce Labs provides the world's largest cloud-based platform for automated testing of Web and mobile applications. Its award-winning service eliminates the time and expense of maintaining an in-house testing infrastructure, freeing development teams of any size to innovate and release better software, faster. Optimized for use in CI and CD environments, and built with an emphasis on security, reliability and scalability, users can run tests written in any language or framework using Selenium or Appium, both widely adopted open-source standards for automating browser and mobile application functionality. Videos, screenshots and HTML logs help pinpoint issues faster, while Sauce Connect allows users to securely test apps behind their firewall.
Synopsys: Through its Software Integrity Platform, Synopsys provides a comprehensive suite of best-in-class software testing solutions for rapidly finding and fixing critical security vulnerabilities, quality defects, and compliance issues throughout the SDLC. Leveraging automation and integrations with popular development tools, Synopsys' Software Integrity Platform empowers customers to innovate while driving down risk, costs, and time to market. Solutions include static analysis, software composition analysis, protocol fuzz testing, and interactive application security testing for Web apps.
See here for more information on the growth of Dev-Test-Ops, and here for more in-depth analysis from experts in the Dev-Test-Ops field.