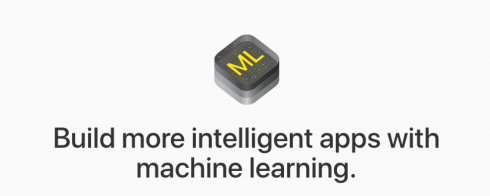 Google has announced a collaboration with Apple to support Core ML in TensorFlow Lite. TensorFlow Lite is Google's lightweight machine learning solution for mobile and embedded devices. Core ML is Apple's machine learning framework used across Siri, camera, and quick type. 
This new support will allow iOS developers to use Core ML to deploy TensorFlow models. TensorFlow Lite will continue to support cross-platform deployment through the TensorFlow Lite format.
Pivotal expands Pivotal Cloud Foundry
Pivotal has announced an expansion of Pivotal Cloud Foundry. New features include Pivotal Function Service, which is a serverless computing product; initial availability of its VMware, Pivotal Container Service; and an expanded Pivotal Services Marketplace.
Pivotal Function Service should be available within the next six months and will allow developers to trigger activity based on data sent by users or messaging systems. Pivotal Container Service enables companies to run the Kubernetes container orchestration tools in their data center and public cloud. It also features integration with Google Cloud Platform services.
Hazelcast joins the Eclipse Foundation
Hazelcast has announced that it has joined the Eclipse Foundation. This move will bring a Java-driven community expertise to many open source projects. Its main focus will be on JCache, the Eclipse MicroProfile, and EE4J.
"We are very pleased to welcome Hazelcast as a member of the Eclipse Foundation and our growing enterprise Java community," explains Mike Milinkovich, executive director of the Eclipse Foundation. "Hazelcast has demonstrated a strong commitment to open source and an open specification process for enterprise Java. Its participation in the Eclipse Microprofile and EE4J communities will help ensure the overall success of these open source projects."
New companies join the Cloud Native Computing Foundation
The Cloud Native Computing Foundation has announced that JFrog has joined the Foundation as a Gold Member. JFrog will introduce support for Helm repositories in Artifactory, which allows developers to build using Kubernetes. It will also allocate resources to assist with documentation and maintenance of CNCF projects.
CA Technologies has also announced it has joined the CNCF. As a result, it will expand its contributions to Kubernetes and the Prometheus CNCF projects.
"The modern software factory requires container-centric capabilities such as advanced visual design and intelligent alerting technologies to fully realize the potential of Kubernetes-powered microservices," states Howard Abrams, senior vice president of Incubation at CA Technologies. "CNCF membership gives us an opportunity to demonstrate our commitment to advance CNCF projects, shape the market, and further contribute to the direction of essential open source communities."