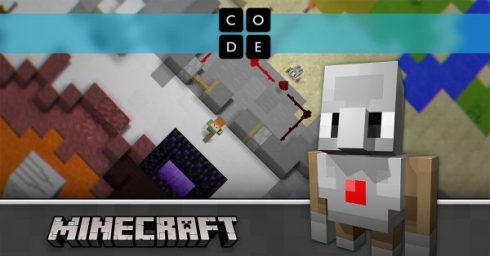 This year's Hour of Code, the Code.org-organized campaign that brings together more than 400 partners and over 200,000 educators in providing hour-long introductions to computer science through tutorials and exercises, officially kicks off on Monday, Dec. 4, the start of Code.org's annual Computer Science Education Week.
In line with its express purpose of advocating for computer science in schools, of which only 40 percent teach coding in the United States, Code.org says the event, now in its fifth year, aims to provide ample opportunity for students to get a head-start on their education in computer science.
Students can find Hour of Code activities in over 45 languages on the campaign's official website with offerings from companies like Microsoft, Apple, Google, the Raspberry Pi Foundation and many others. Exercises are available for students at different levels of proficiency and in different topics of interest, covering any number of programming topics and featuring characters from popular properties like Minecraft and Star Wars.
According to Code.org, the global Hour of Code campaign has reached tens of millions of students in over 180 countries. In a post on Medium, Code.org CEO Hadi Partovi celebrated recent advances in computer science education.
"As we look back on what's happened since just last year, the results are incredible," Partovi wrote. "Canada, Ireland, Malaysia, New Zealand, and Romania all announced national plans for computer science. And in the U.S., the federal government and 40 different states are expanding plans or funding for K-12 computer science."
In addition to web-based exercises, over 100,000 official Hour of Code teaching events are being hosted in person in schools and notably in Microsoft and Apple stores, all over the world. Educators are still welcome to register an Hour of Code event before the end of Computer Science Education Week on December 10.
"Learning to think critically through coding is the single most important step students can take to prepare themselves to fully participate in, and benefit from, the digital economy," Mary Snapp, corporate vice president and head of Microsoft Philanthropies, wrote in a blog post announcing "Hero's Journey," the newest Minecraft-based Hour of Code exercise from Microsoft. "Few points drive this fact home better than one from a report by the  World Economic Forum, which predicts that 65 percent of children who enter primary school today will work in completely new jobs that don't currently exist."