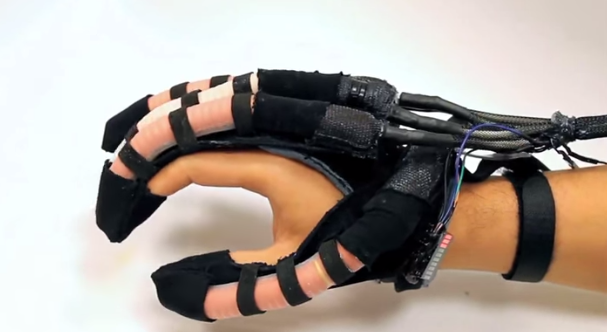 Harvard's DIY soft robotics toolkit
A Harvard University lab is making it possible for everyone to build "soft" robots. (Soft robots are modeled after biological systems and use soft, flexible materials. They can be used in jobs that interact with humans, such as helping with daily activities, according to the Harvard Biodesign Lab.) The lab recently released the soft robotics toolkit, a collection of resources to support the design, fabrication, modeling, testing, characterization and control of soft robotic devices.
"The ultimate aim of the toolkit is to advance the field of soft robotics by allowing designers and researchers to build upon each other's work," according to the Harvard Biodesign Lab.
The kit features an open-source fluidic control board, as well as related files that can be downloaded and incorporated in the design, operation and manufacture of soft robots.
Apple botches iOS 8.0.1 update
Apple recently released iOS 8.0.1, designed to fix issues found in the initial iOS 8 release, but the update seemed to cause more problems than it solved. Users immediately reported problems with iOS 8.0.1 such as loss of cellular service and Touch ID functionality. As a result, Apple has issued a workaround to address the issue.
(Related: Tips for programming in iOS 8, when it's ready)
"We have a workaround for you if you have an iPhone 6 or iPhone 6 Plus and you lost cellular service and Touch ID functionality today after updating to iOS 8.0.1. You can reinstall iOS 8 through iTunes," the company wrote.
Full instructions on how to reinstall iOS 8 are available here. The company said it is working on iOS 8.0.2 with a fix for the issue, and will release it in the next couple of days.
Mozilla issues fix for NSS vulnerability
Mozilla is issuing an update to fix a vulnerability found in the Network Security Services (NSS) library. Firefox and other products use the library, and the flaw could allow attackers to create forged RSA certificates.
The following products have been updated: Firefox 32.0.3, Firefox for Android 32.0.3, Firefox for Android 31.1.1, Firefox ESR 31.1.1, Firefox ESR 24.8.1, Thunderbird 31.1.2, Thunderbird 24.8.1, and SeaMonkey 2.29.1. There will also be updates for beta and other versions of those products. A majority of users will receive automatic updates, but for users who have disabled automatic updates, they can update products on Mozilla's website.
Other products that contain the NSS library and should be updated are NSS 3.1.6.2.1, NSS 3.1.6.5 or NSS 3.17.1.
More information is available here.