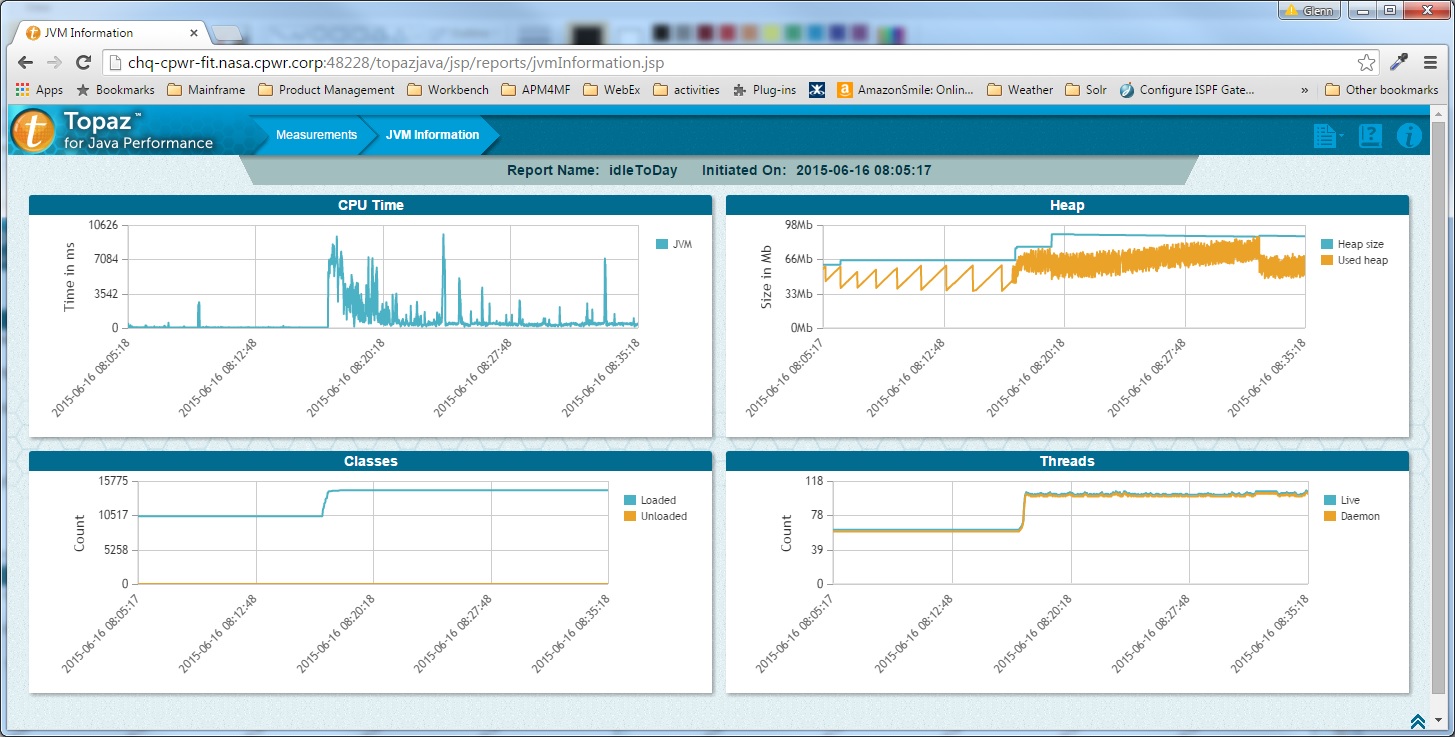 Compuware, a software provider now focused exclusively on managing mainframe systems, announced the general availability release of its quarterly iteration of its Topaz mainframe software, including new Topaz for Java performance capabilities.
These new Java capabilities provide visibility into the performance and behavior of Java Batch programs and IBM WebSphere transactions running on IBM z Systems mainframes, including peak CPU utilization of Java methods and classes, as well as garbage collection issues, according to the company.
Chris O'Malley, president and CEO of Compuware, said bringing Java and other modern programming languages to the mainframe will be a key factor in indoctrinating a new, younger generation of software engineers as the next stewards of mainframe application development and management. He explained that 70% to 80% of the existing mainframe workforce is about to retire, and organizations whose entire back-end platforms and financial businesses are built on mainframes are looking to Java to modernize their investment.
"Topaz is a branded set of solutions trying to bring an ordinary nature to the mainframe," said O'Malley. "The mainframe as a platform offers reliability, security, performance, and can be significantly cheaper than servers. But it is esoteric. Topaz is trying to make the mainframe look and feel more like something in the open systems world. Initially we brought in data visualization—and then visualization against the application itself—to allow mobile and analytics to interact with these millions of lines of code.
"Java is the next big step for Topaz in dealing with these workloads requested by mobile applications on mainframe data. There's a substantial push by mainframe customers to bring Java as a method of working with those existing legacy applications as a modernization effort on the platform."
(Related: A look at Compuware's first Topaz release this past January)
Along with its new Java capabilities, the release also adds Topaz for Program Analysis: an improved data-flow visibility solution for application design within COBOL or PL/I e. It also has Topaz for Enterprise Data, which adds compression-enabled host-to-host data copying for zIIP processors.
Sam Knutson, Compuware's director of product management, detailed how the Java and other new Topaz capabilities allow developers to understand workload performance and how to work with Java as a commercial mainframe developer.