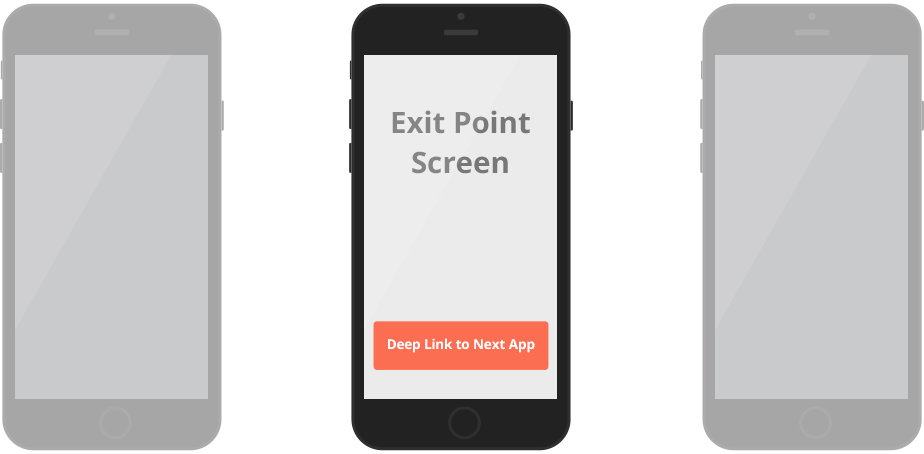 Deeplink, a mobile deep-linking startup provider of a developer platform and app network of native retargeted deep links, has announced the launch of AppWords, a mobile search platform and SDK enabling developers to perform intent-based keyword searches for app content.
AppWords, just out of beta, is designed to enable developers who integrate the SDK with their mobile apps to search for and display contextually relevant deep links. These links can be used to extend app-to-app functionality and reinforce user engagement by bolstering user "exit points" from their app with targeted deep links to complementary content in another app. Deeplink, one of the startups that presented at Deeplink.NYC back in December, facilitates mobile deep-linking traffic by redirecting traffic from sources such as e-mails, banner ads and social media to specific pages inside apps.
(Related: Deep linking weaves a more intuitive mobile Web of apps)
AppWords is designed to serve Deeplink's connective layer between apps, working on top of its existing deep-linking network to translate these intuitive connections into app monetization.
"AppWords is unique because it leverages a massive index of deep links that we've been building for the last year or so," said Noah Klausman, Deeplink's cofounder and director of business development. "We've done all of the work and written lines and lines of code to make it pretty seamless for a developer to add our SDK to start showing outbound links very quickly. So this means that, if you're a movie ticket app, instead of doing one-off integrations and unique business deals with Yelp, Foursquare, OpenTable, Savored, Groupon, etc., an app can just call AppWords and get a relevant deep link, as well as the highest value once that link is tapped."
According to Klausman, AppWords beta tests showed less than 10 minutes of development time to set up with a one-line host SDK install. Deeplink is also offering a link exchange model for apps that host the AppWords SDK. For every two links out, the host app will get one back in, adding a monetization incentive to fostering a wider network of deep links. The platform also features integration with existing attribution platforms and embedded campaign tracking.
The goal of AppWords in the larger scheme of deep linking is to address the lack of cohesion between the one-off integrations of various deep-linking technologies and applications.
"We see a massive issue with kinetic intent," said Klausman. "More specifically, if you go buy a ticket from a movie app, you get to a confirmation page, and you have exhausted 100% of your need from that app. The app is telling you that you should just close their app and start something from scratch.
"But there are tons of very complimentary intents to buying a movie ticket—booking a restaurant reservation, buying flowers, ordering a car, finding a coffee shop near the theater—so why shouldn't they help their users find the next logical thing to do and also add value to their app? That's the part AppWords plays. We see ourselves as a central point of cohesion, allowing any app to call our API to get help in finding the next logical place to go."