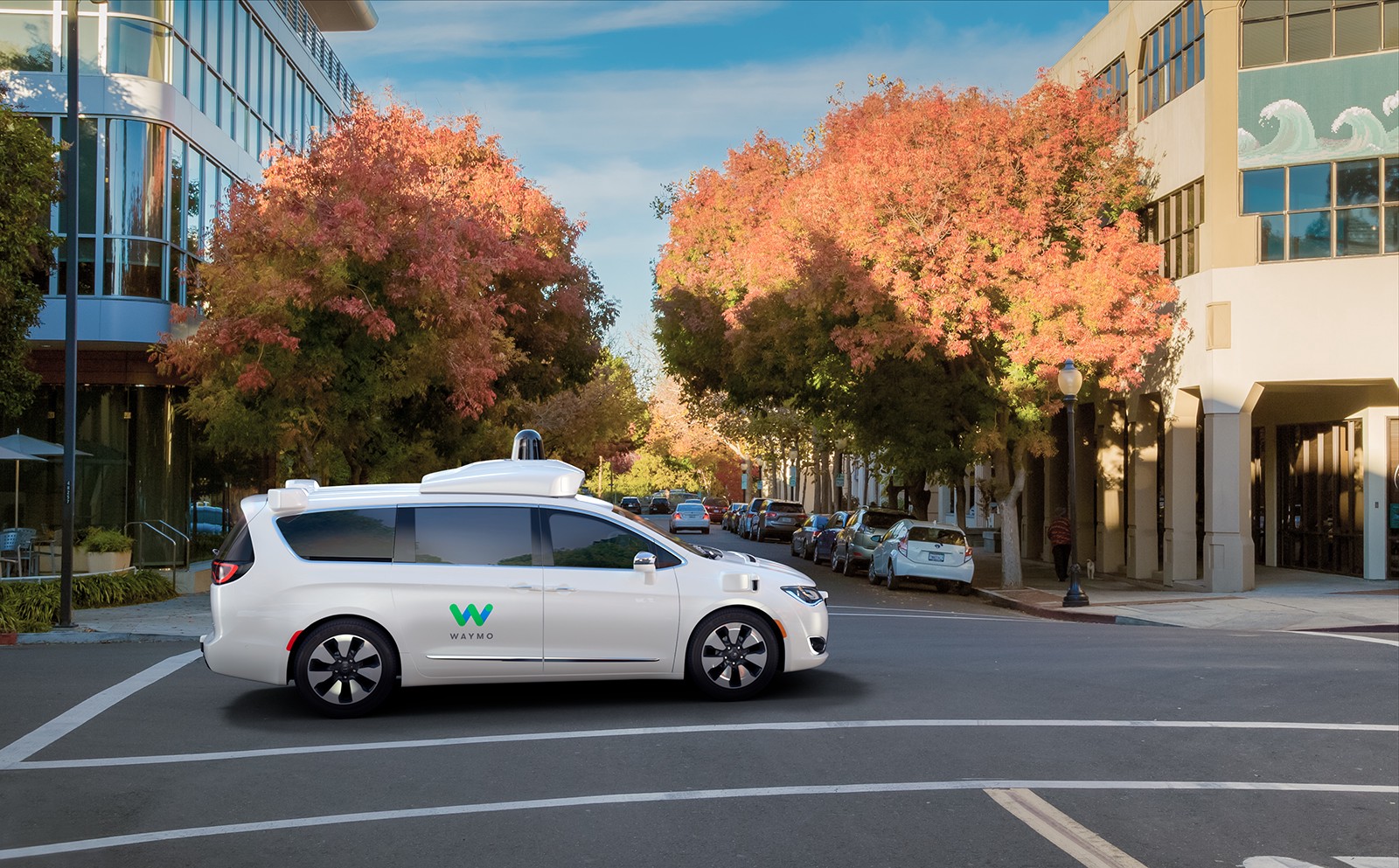 It was revealed last week that Google would no longer be building its own self-driving car, but that doesn't mean it is stepping out of the business. Instead, the company created Waymo, a new Alphabet business division designed to take on the safety and security of self-driving technology. Today, Waymo is giving a first look into its latest self-driving car.
The division has built the Chrysler Pacifica Hybrid minivan in collaboration with Fiat Chrysler Automobiles (FCA). The hybrid minivan is built to enable full self-driving operations.
(Related: Volkswagen prepares for its digital transformation)
"As consumers' transportation needs evolve, strategic collaborations such as this one are vital to promoting a culture of innovation, safety and technology," said Sergio Marchionne, CEO of FCA. "Our partnership with Waymo enables FCA to directly address the opportunities and challenges the automotive industry faces as we quickly approach a future where fully self-driving vehicles are very much a part of our daily lives." According to the companies, self-driving technology can help prevent 1.2 million deaths a year globally.
The minivan features suite of sensors, telematics and other systems. It is expected to join Waymo's test fleet early next year.
"As we get fully self-driving cars ready for the road, we'll need more types of vehicles to refine and test our advanced driving software. That's why in May we teamed up with FCA to work on adding 100 self-driving Chrysler Pacifica Hybrid minivans to Waymo's fleet," wrote John Krafcik, CEO of Waymo, in a Medium post. "With this great new minivan on the road in our test markets, we'll learn how people of all ages, shapes and group sizes experience our fully self-driving technology."
BlackBerry is also joining the self-driving movement with a new car initiative. The company announced a new center for connected and autonomous vehicles, called BlackBerry QNX Autonomous Vehicle Innovation Centre, located in Ottawa. It is designed to help promote and accelerate the development of connected and autonomous vehicles, and is another key step in BlackBerry's software initiative.
"Autonomous vehicles require software that is extremely sophisticated and highly secure," said John Chen, executive chairman and CEO of BlackBerry. "Our innovation track record in mobile security and our demonstrated leadership in automotive software make us ideally suited to dominate the market for embedded intelligence in the cars of the future."
With the Internet of Things expected to explode, BlackBerry believes cars will be one of the biggest areas for the technology by generating vast amounts of valuable and actionable data. The center will work on projects that bring embedded intelligence to connected and autonomous cars.
The Ministry of Transportation of Ontario has already approved BlackBerry to start testing its self-driving cars in the province as part of a pilot program.
"With the opening of its innovation center in Ottawa, BlackBerry is helping to establish our country as the global leader in software and security for connected car and autonomous vehicle development," said Canada's Prime Minister Justin Trudeau. "This center will create great middle-class jobs for Canadians, new opportunities for recent university graduates, and further position Canada as a global hub for innovation."