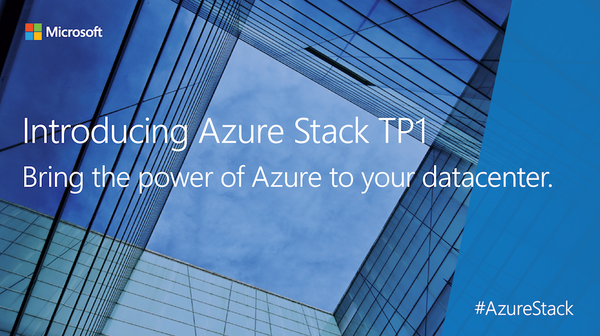 Microsoft wants organizations to integrate its Azure cloud services into their own data centers, and to do so it has been working on a new solution: the Microsoft Azure Stack. The company has announced the first technical preview of its new solution: a hybrid cloud platform that aims to give organizations the power of cloud services with the control of their data center.
"Microsoft believes enterprises have to approach cloud as a model, not a place," wrote Mike Neil, corporate vice president of enterprise cloud at Microsoft, in a blog post. "This model cuts across infrastructure, applications and people, and requires a hybrid cloud approach that provides consistency across private, hosted, and public clouds. To translate this model into reality, customers need a consistent cloud platform that spans hybrid environment. We believe that Microsoft can uniquely deliver this hybrid cloud platform in a way no other technology vendor can."
(Related: How to build up your Azure deployment)
The Azure Stack aims to maximize developer productivity with a write-once-and-deploy approach, help IT professionals turn on-premises data-center resources into Azure IaaS and PaaS services, and help enterprises embrace cloud computing on their own terms, according to Neil.
Azure Stack features a similar architecture as Azure, utilizing the same portal, app model and DevOps tool. It is based on the Azure Resource Manager, and allows developers to use Visual Studio, PowerShell and other open-source DevOps tools.
Microsoft plans to add more services and content through a series of technical previews. The first technical preview will go live Friday, Jan. 29.