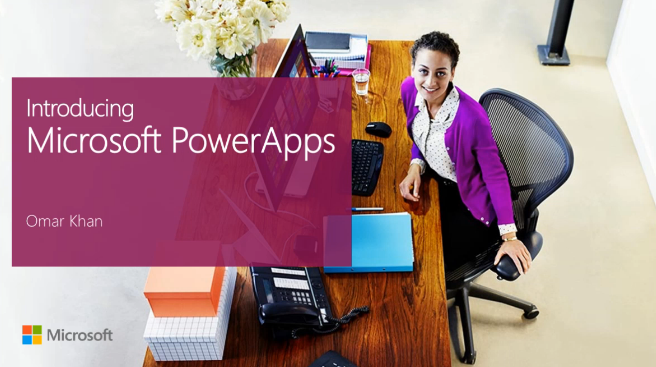 While most of the world has gone mobile, Microsoft thinks there are still roadblocks keeping businesses from following suit. As a result, the company has announced PowerApps, a new enterprise software service designed to create, deliver and share business apps.
"The way we work is changing. We are more mobile than ever before," said Omar Khan, director of product management for PowerApps at Microsoft. "What's keeping our business apps back?"
According to him, the demand for mobile apps and the lack of developers to fulfill that demand is a factor in making business apps mobile.
(Related: Microsoft introduces Azure Data Catalog)
PowerApps is based off Microsoft's Project Siena, a tool that allows business experts, analysts, consultants and others to create Windows apps without programming skills. According to Khan, PowerApps is an evolution of Project Siena, and it's a service for all of the enterprise, not just business users. PowerApps not only lets business users innovate with a tool that allows them to create apps, but also it also fully backed by infrastructure in Azure that allows developers to build apps more extensively, he explained.
With PowerApps, users can develop apps from templates, from their own data or from scratch. The service provides a fully managed PaaS; allows users to connect to their data from the cloud to on-premises; and allows developers to develop apps in Java, .NET, Node.js, PHP and Python.
Other features include the ability to manage and monitor API access; the ability make APIs available from on-premises to the cloud; the ability to control app permissions with Azure Active Directory; and support for Android, iOS, Windows and the Web.
"PowerApps goes beyond developers enabling business users with just office skills to create apps," said Khan. "[It] creates business apps with easy visual tools and powerful cloud services."