Dell is creating mood-reading software
As soon as 2017, Dell software could be reading your moods.
Dell Enterprise Group CTO Jai Menon told the BBC that Dell's research and development division is working with hardware manufacturers including Neurosky to build headsets that accurately identify the wearer's emotional state. A pair of Dell researchers has already tested a version of the headset that can identify a wearer's mood half the time.
(Related: Inside some other software that recognizes human expression)

Menon, who moved to Dell after more than two decades at IBM, told the BBC, "We're trying to push the accuracy of our software into the 90% or better range, and if we can get there then the product starts to make sense. If an individual device doesn't give us that accuracy, then we will also add additional inputs: a pulse oximeter [to monitor the level of oxygen in a patient's blood] or ECG (electrocardiogram—a heart rhythm monitor) or other readings, to see if multiple inputs help the software get to the correct value."
Dell hopes to release a product in the next three years, putting a target market date at 2017. – Rob Marvin
BlackBerry ends restructuring process
Over the last three years, BlackBerry has reduced its workforce by about 60% in an attempt to reinvent and restructure itself;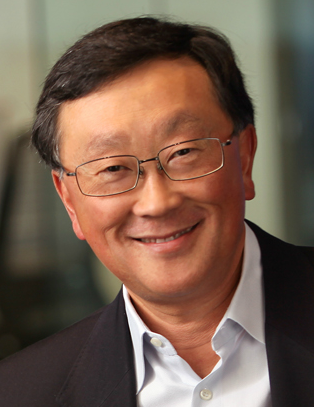 today, that painful process ends. According to an internal memo viewed by Reuters, BlackBerry CEO John Chen has announced that the workforce reduction process is over and hiring in key departments will begin.
"We have completed the restructuring notification process, and the workforce reduction that began three years ago is now behind us," he said in the memo, according to Reuters.
"More importantly, barring any unexpected downturns in the market, we will be adding headcount in certain areas such as product development, sales and customer service, beginning in modest numbers." – Christina Mulligan

Xamarin acquires Petzold API-to-book software engine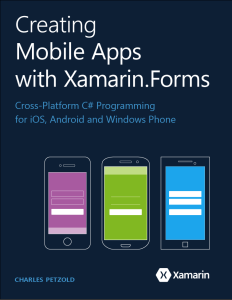 Mobile development tool provider Xamarin has acquired Petzold, a hardware and software package that converts APIs into books.
Xamarin director of education Bryan Costanich announced the acquisition in a blog post explaining that the Petzold engine currently processes the Xamarin.Forms API to generate approximately five pages per day of "Creating Mobile Apps with Xamarin Forms,"a book to be released in the spring of 2015.
Xamarin is giving attendees of its Evolve 2014 conference preview editions of the book as well as signed copies of two other books by Charles Petzold: "Code: The Hidden Language of Computer Hardware and Software" and "The Annotated Turing: A Guided Tour Through Alan Turing's Historic Paper on Computability and the Turing Machine" in celebration of the Petzold acquisition. – Rob Marvin
University of Washington connects battery-free devices to the Internet
Engineers at the University of Washington have developed a new communication system that could make it possible for wearable devices to communicate directly with social media profiles, gather store information, or even track minute-by-minute temperature changes and send them to your thermostat, all without requiring any batteries. The system, Wi-Fi Backscatter, uses radio frequency signals as a power source and reuses existing WiFi infrastructure to allow Internet connectivity to devices.
"If Internet of Things devices are going to take off, we must provide connectivity to the potentially billions of battery-free devices that will be embedded in everyday objects," said Shyam Gollakota, a UW assistant professor of computer science and engineering. "We now have the ability to enable WiFi connectivity for devices while consuming orders of magnitude less power than what WiFi typically requires." – Christina Mulligan
Docker sells dotCloud PaaS to cloudControl
Docker is selling off its former main platform to focus on its core container business.
The open container platform company is selling dotCloud PaaS, formerly its core software offering, to German PaaS provider cloudControl. Docker developer support manager Andrew Rothfusz announced the sale in a dotCloud blog post. According to him, dotCloud will keep its name and dotCloud customers will be unaffected. The sale to cloudControl adds new features to the platform such as a supported REST API, a newer version of Ubuntu, and more flexible logging.
Early access to the enhanced cloudControl-managed dotCloud PaaS will be provided in Q4 of 2014, and by Q2 2015, all platforms will be upgraded to the next-generation dotCloud PaaS. – Rob Marvin