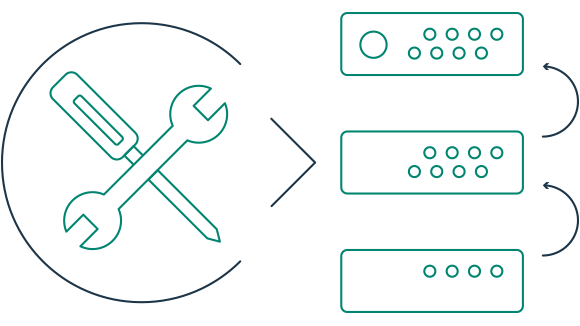 IBM announced its new Database-as-a-Service (DBaaS) toolkit on IBM Power Systems, designed to deliver speed, control and efficiency to enterprise developers and IT teams. IBM's latest solution is focused on making popular open-source databases like MongoDB, MySQL, PostgreSQL, and others available for developers and IT teams to easily provision.
According to IBM global power growth solutions leader Chuck Bryan, application developers want to be able to develop new applications with open databases like MongoDB because it supports a variety of data sources. Developers that are writing new applications also want to be able to spin up database images quickly, and Bryan said they can do this with IBM's new toolkit. It runs on IBM's OpenPOWER LC servers, and it delivers a performance advantage over x86 for EDB, PostgreSQL and MongoDB.
"For the IT side of the organization, we brought all of this together to a turnkey solution so IT can get the infrastructure for deploying that DBaaS up and running very quickly. Normally it might take them weeks to months to get that environment and infrastructure put in place, and this will do it in a few days," said Bryan.
Bryan said that today, organizations have the option of going to public cloud environments to get their open-source databases, but now they want to be able to do this inside their enterprise organizations, where they might be developing enterprise-class applications.
These applications, however, might have security issues, or data compliance issues due to the nature of their organization, and IBM's new platform allows these organizations to have this DBaaS experience in their public cloud and on-premises data centers, said Bryan.
From an infrastructure perspective, Bryan said this release provides the server, storage, and networking infrastructure, and the platform includes an elastic cloud infrastructure for on-premises, private cloud delivery of DBaaS.  
The open platform for DBaaS on IBM Power Systems also includes a self-service portal for end users and developers to deploy their choice of open-source databases like MongoDB, PostgreSQL, MySQL, MariaDB, Redis, Neo4j and Apache Cassandra. There is also a disk image builder tool for clients to build and deploy their own custom databases to the database image library.