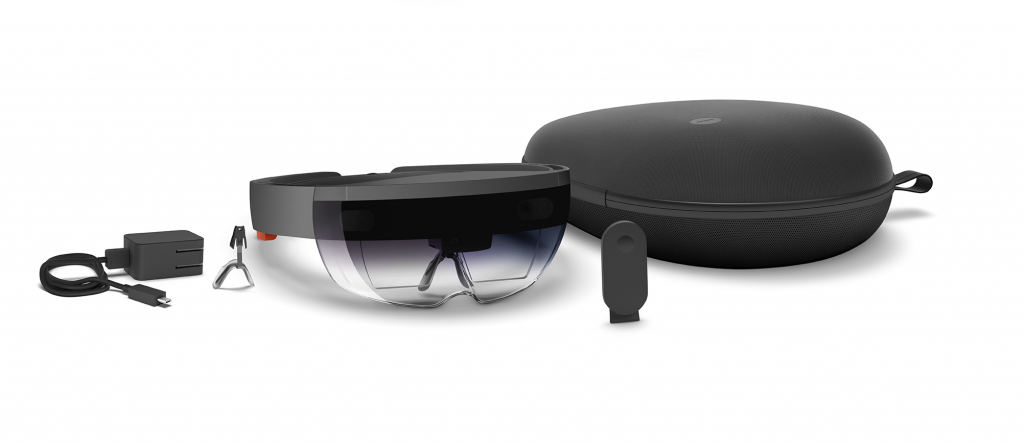 Microsoft has announced the Microsoft HoloLens Development Edition is now open for pre-orders, and will start shipping March 30.
"Today represents a monumental step forward. This is the first step in our journey to consumers," wrote Alex Kipman, technical fellow at Microsoft, in a blog post. "A step focused on our commercial partnerships and on supporting developers, who will help pave the way to consumer availability with amazing and new holographic experiences."
Those who purchase the development edition will have access to hundreds of Universal Windows Platform apps, a showcase of holographic app experiences, HoloLens documentation and the HoloLens developer community.
The HoloLens is fully untethered, and it features multiple environment-understanding sensors, a custom-built Microsoft Holographic Processing Unit, Intel 32-bit architecture, see-through holographic lenses, advanced optical projection system, built-in cameras, and Bluetooth 4.1 support.
Raspberry Pi 3 goes on sale
It's been exactly four years since the original Raspberry Pi Model B was unleashed to the world, and to celebrate its birthday the Raspberry Pi Foundation is releasing a new model. The Raspberry Pi 3 is now on sale for US$35 with new improvements.
The latest version features a 1.2GHz 64-bit quad-core ARM Cortex-A53 CPU, integrated 802.11n wireless LAN and Bluetooth 4.1, and complete compatibility with Raspberry Pi 1 and 2.
WhatsApp says goodbye to BlackBerry
Things aren't looking good for BlackBerry. The popular cross-platform mobile messaging app that allows users to exchange messages without having to pay for SMS has just announced it is ending support for BlackBerry. WhatsApp said it is ending support in order to focus its efforts on the mobile platforms that people use the most. WhatsApp is also abandoning Nokia S40, Nokia Symbian S60, Android 2.1, Android 2.2 and Windows Phone 7.1.
"While these mobile devices have been an important part of our story, they don't offer the kind of capabilities we need to expand our app's features in the future," the WhatsApp team wrote on its blog. "This was a tough decision for us to make, but the right one in order to give people better ways to keep in touch with friends, family, and loved ones using WhatsApp. If you use one of these affected mobile devices, we recommend upgrading to a newer Android, iPhone or Windows Phone before the end of 2016 to continue using WhatsApp."