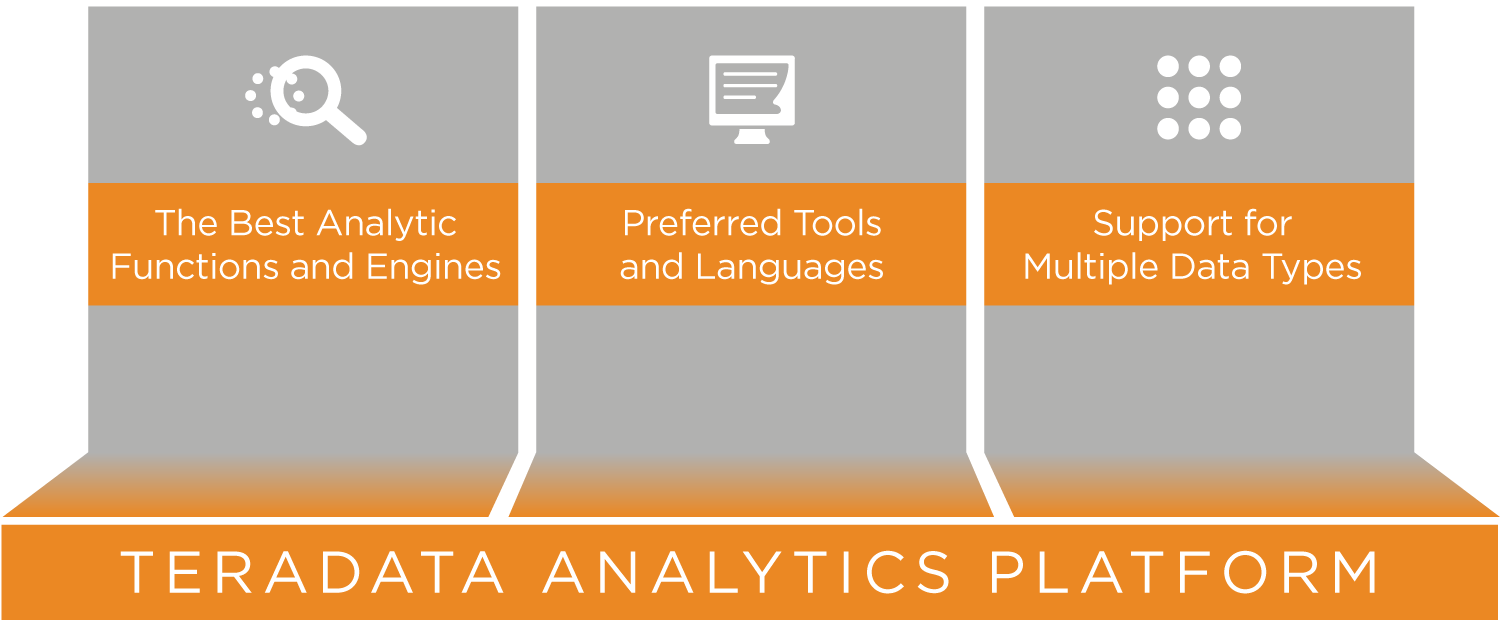 Teradata has announced the availability of the Teradata Analytics Platform. The new platform will allow users to use their preferring tools and programming languages across multiple data types. According to the company, analytics is embedded close to data to eliminate the need to move data around in order to analyze it. The new platform will also enable users to analyze large data sets quickly and more frequently.
"In today's environment many different users have many different analytic needs," said Oliver Ratzesberger, EVP and CPO at Teradata. "This dynamic causes a proliferation of tools and approaches that are both costly and siloed. We solve this dilemma with the unmatched versatility of the Teradata Analytics Platform, where we are incorporating a choice of analytic functions and engines, as well as an individual's preferred tools and languages across data types. Combined with the industry's best scalability, elasticity and performance, the Teradata Analytics Platform drives superior business insight for our customers."
New mixed reality initiatives from Mozilla
Mozilla has announced that it's expanding its work in virtual and augmented reality for the web with a focus on increasing compatibility between different technologies for developers
Mozilla's WebXR API proposal outlines the ways the company plans to use and interpret common concepts, such as "Anchors" in AR, to make it easier for developers to create mixed reality web experiences.
In addition, the company is expanding the support for 3D browsers with Firefox on desktop and AR support for the Meta AR headset.
Mastercard makes its blockchain API available
Mastercard has announced it will make its blockchain API available on the Mastercard Developers site. The API will be implemented in the business-to-business space in order to address challenges of speed, transparency, and costs in cross-border payments. This technology will complement Mastercard's existing technologies such as virtual cards, Mastercard Send, and Vocalink.
The four key features of this blockchain are privacy, flexibility, scalability, and the reach of Mastercard's settlement network. Transaction details are only shared among those involved in a transaction, which ensures greater privacy while still maintaining a fully auditable ledger of transactions. It can be used in conjunction with other Mastercard APIs to create a range of new applications. It is designed for commercial processing speed and extensibility. It is integrated into Mastercard's payment network, which includes 22,000 financial institutions.
"By combining Mastercard blockchain technology with our settlement network and associated network rules, we have created a solution that is safe, secure, auditable and easy to scale," said Ken Moore, executive vice president for Mastercard Labs. "When it comes to payments, we want to provide choice and flexibility to our partners where they are able to seamlessly use both our existing and new payment rails based on the needs and requirements of their customers."
CIP Core launched for testing
The Civil Infrastructure Platform (CIP) announced the release of the CIP Core today, a customizable, reference minimal file system for testing CIP kernel and core packages.
CIP's focus is to accelerate and develop the standard for long-lasting, Linux-based infrastructure systems. "CIP is committed to creating, testing and maintaining an open source software foundation needed to deliver essential services for civil infrastructure and economic development on a global scale," said Yoshitake Kobayashi, chair of CIP's technical steering committee. "The CIP Core is a major milestone that will provide a platform for developers to easily build a reference file system and quickly test the CIP kernel with specific application and use cases. This customizable testing will eventually became a part of the product solution."