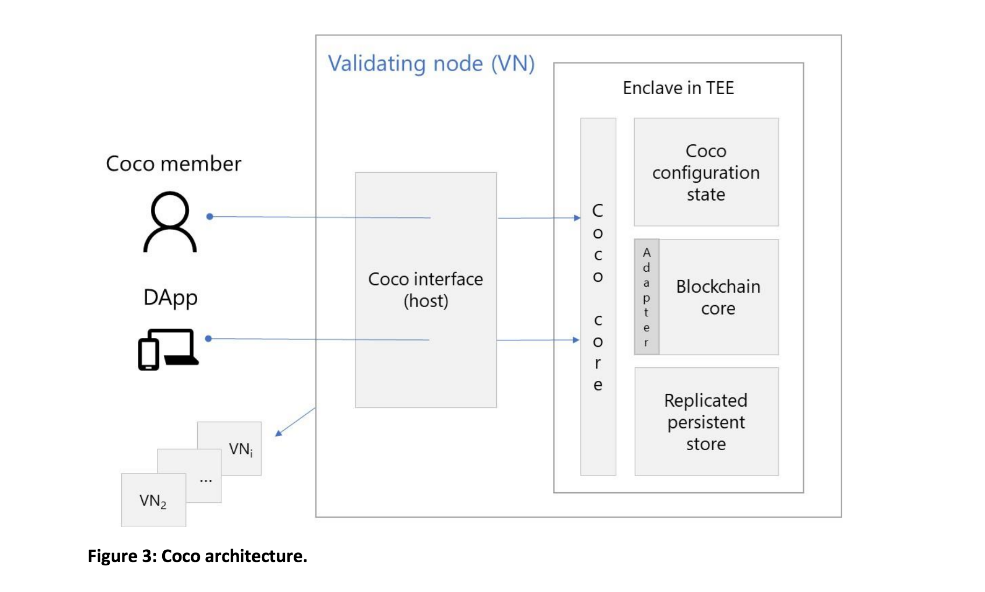 In order to facilitate enterprise blockchain adoption, Microsoft introduced the Coco Framework, an open source system that enables high-scale, confidential blockchain networks that meet all the requirements.
Coco leverages the power of existing blockchain protocols, TEEs like Intel SGX and Windows Virtual Secure Mode, distributed systems and cryptography. Coco also enables blockchain networks that deliver throughput and latency, more flexible confidentially models, and support for non-deterministic transactions.
"By providing these capabilities, Coco offers a trusted foundation with which existing blockchain protocols can be integrated to deliver complete, enterprise-ready ledger solutions, opening up broad, high scale scenarios across industries, and furthering blockchain's ability to digital transform business,"writes CTO of Microsoft Azure, Mark Russinovich in a blog post.
Coinbase raises $100 million in Series D funding
Coinbase has new plans to increase the size of its engineering and customer support teams after raising $100 million in Series D funding led by IVP, with participation from Spark Capital, Greylock Partners, Battery Ventures, Section 32 and Draper Associates.
Besides improving the customer experience, Coinbase will also open a GDAX office in New York City so it can invest in its ability to serve institutions and professional traders. Coinbase is investing in Toshi, which will accelerate digital currency's shift from speculative investment to global payment networks, writes Brian Armstrong, CEO of Coinbase in a blog post.
Microsoft announces Windows 10 Pro for Workstations
Microsoft announced a new edition of Windows 10 Pro which meets the needs of advanced users deploying their Workstation PCs. This edition will be delivered as part of Microsoft's Fall Creators Update available this fall.
Windows 10 Pro for Workstations provides users with new features to leverage the power of high-end PC hardware. For instance, it includes features like ReFS, persistent memory, faster file sharing, and expanded hardware support.
"Performance is a very important requirement in this new world of fast paced innovation and we will continue to invest on Windows 10 Pro for Workstations to enable Windows power users to maximize every aspect of their high-performance device," writes Klaus Diaconu, a partner program manager for the Windows and Devices Group at Microsoft. "Windows 10 Pro for Workstations utilizes significant investments, that Windows has made in recent releases, for scaling up across a high number of logical processors and large amounts of memory."