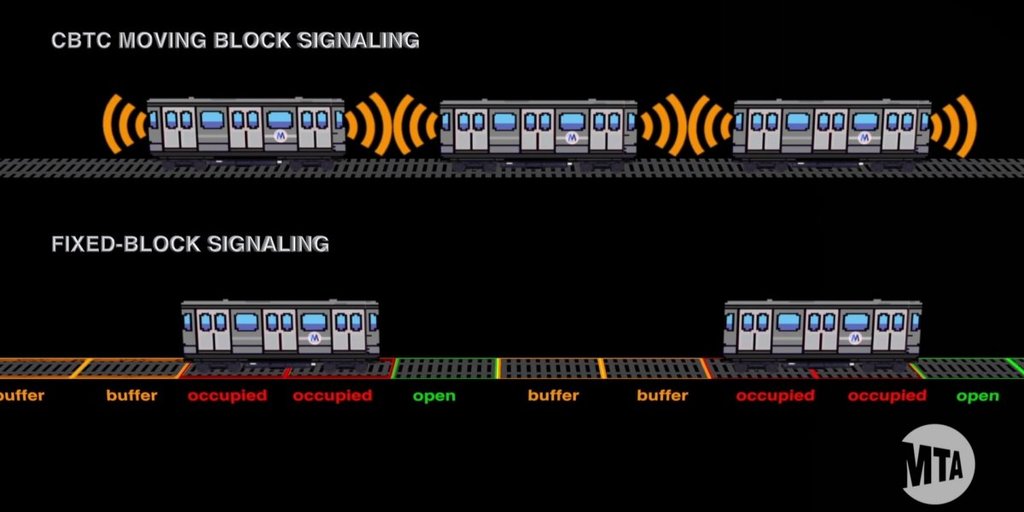 New York might have a reputation of being fast-paced, but the New York City subway system is actually operating on century-old technology, according to Business Insider.
The Metropolitan Transit Authority (MTA) uploaded a YouTube video a few months ago to show the old system and what needs to be updated. Some of the outdated features include manually pulling handles to operate track switches and signals, and logging trains by hand.
MTA needs funding from the state legislature to update its telecommunications-based train control. An updated system would allow a better understanding of where the trains are by attaching transponders under cars so they can be tracked in real time, according to Business Insider. The new system would allow trains to go at higher speeds, communicating with each other to avoid collisions if they get too close.
Business Insider also reported that communications-based train control is currently being installed on Flushing-bound 7 trains.
Websites better be responsive says SOASTA
Star Wars fans are readying for the new Star Wars movie, and a SOASTA report shows that they will rely on website performance to watch new movie trailers, get updates on the movie and read movie reviews, according to a SOASTA press release.
An online survey conducted by Harris Poll on behalf of SOASTA polled more than 2,000 adults age 18 and older. It showed that website performance is critical for all brands, including "Star Wars." and that millennials (52%) are more likely to say online performance matters compared to their older counterparts. The survey also found that fans will most likely be going to other sites to watch trailers, instead of going to the "logical" Starwars.com website.
JetBrains introduces new tool for ReSharper 10
JetBrains wants to reduce the time it takes to build a solution. The company has announced ReSharper Build, a new feature that replaces Visual Studio's build management.
"Once enabled, ReSharper Build replaces and overrides the standard Visual Studio build process, and is invoked whenever a build is required—building, rebuilding or cleaning the solution, running or debugging the project, or running unit tests," wrote Matt Ellis, technical evangelist for .NET plug-ins at JetBrains, in a blog post.
ReSharper Build will also be a new feature for continuous testing in dotCover and ReSharper Ultimate.