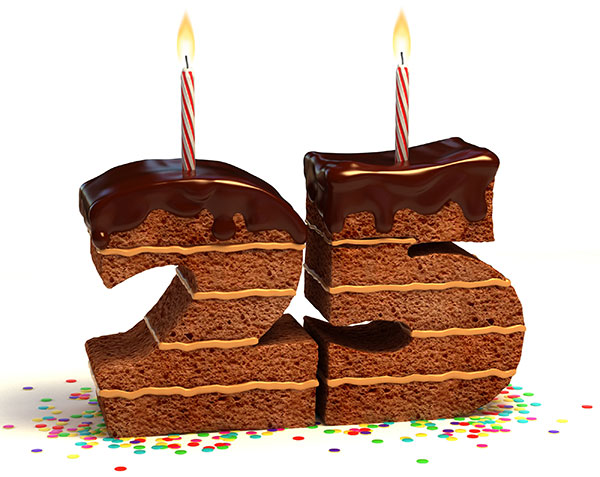 Today marks the 25th anniversary of the open-source operating system used to do everything from powering supercomputers to surfing the web: Linux.
Linux began its journey 25 years ago, and now it's a top product platform for apps for smartphones, Internet of Things devices, and computers—all of which primarily run on Linux.
Jane Silber, CEO of Canonical (the company behind Ubuntu), said that the organization is continuing to "support Linux's journey as the production platform for the enterprise and telecoms infrastructure we see today." She added that while cloud technology runs almost entirely on Linux, Canonical still thinks the desktop is important to Linux's growth. Ubuntu also started as a desktop OS, and it's still used for both mobile and desktop programs, she said.
A personal project
Linus Torvalds, creator of Linux, also reflected on the milestone anniversary. He started Linux as a simple personal project, but that project now supports more than 80 architectures and counts 22 million lines of code, with more than 5,000 developers from about 500 companies, according to the latest Linux Kernel Development report that was released earlier this week.
At one point, Torvalds almost quit Linux. During that time, the kernel community was small and the process became unmanageable, he said. The community switched to the BitKeeper revision-control system, which helped him deal with the project. When BitKeeper become too "unwieldy," Torvalds decided to create Git to further scale the development process.
There were other points of frustration and issues along the way, but Torvalds always came back to Linux.
"Power management was such a bummer for so many years. We really struggled with that, where you could just take a random laptop and suspend it and resume it and assume it works," he said at LinuxCon this week.
What's in the future for Linux? In the next 25 years, Silber believed that developers and software organizations can put their trust in Linux for everyday needs, whether it's for simple developments, or for things like the IoT or machine learning.
Canonical also sees software remaining free to share so it can continue to improve by the community. Under the GPL, no one can take advantage of anyone's code, and it will always remain free, said Torvalds.
Canonical's Silber agreed: The fact that Linux is still an open platform is something to celebrate, she said.