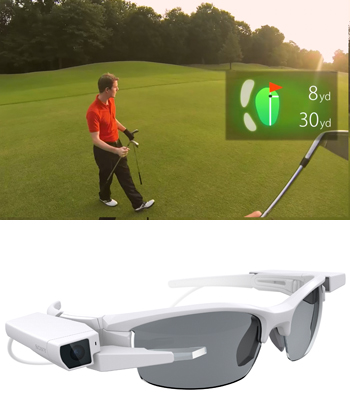 Finally, some unrelated hacker news to come out of Sony. The company has announced it is developing an attachable single-lens display module designed to turn any eyewear into smart eyewear.
The news comes in the wake of Sony's ongoing hacking scandal where a group who calls themselves the Guardians of the Peace have stolen private employee information such as executive salaries and social security numbers, and have published unreleased films and private e-mails.
The single-lens display module is designed to instantly provide visual information through a viewer's glasses, goggles, sunglass or any other type of eyewear you can think of. The module is attachable and detachable, so users have an option to use it when necessary.
In addition, Sony will be providing an SDK in order to advance application development. Sony envisions module applications for sports, work, entertainment and electronics. Plans to mass-produce the module will begin next year, according to the company.
It seems like a strange time to announce such a wearable endeavor, but perhaps the news is the company's effort to divert attention from the hacking scandal, or an attempt to announce the news before the hackers get their hands on it.
Sony will be officially unveiling its plans at the 2015 Consumer Electronics Show (CES), which runs from Jan. 6-9 in Las Vegas.