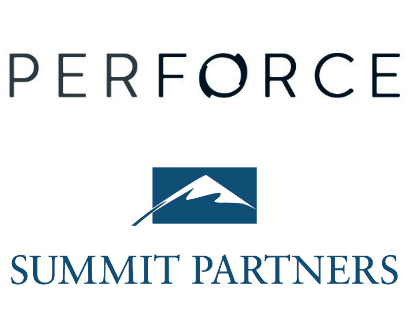 Perforce Software, maker of the eponymous enterprise version-control system and platform, was acquired today by private equity firm Summit Partners. The Alameda, Calif.-based software company's founder and CEO, Christopher Seiwald, is also handing over the CEO reins to Janet Dryer, former CEO of HelpSystems.
"Watching Perforce grow from a personal project to a global business with hundreds of employees has been an incredible adventure and will be a source of lasting joy for me," said Seiwald. "I have always been committed to doing the right thing for our customers and for the company, and I believe Janet Dryer is the right person to take Perforce forward while maintaining its unique culture and values. I'm thrilled to see Perforce enter this next phase of growth."
(Related: Git turns 10)
Seiwald originally founded Perforce Software to support his popular version-control system of the same name. That software was released in 1995.
As part of the deal with Summit Partners, C.J. Fitzgerald, managing director at that firm, will be joining the Perforce board of directors, along with managing director Peter Rottier and vice president Scott Ferguson.
Summit Partners is no stranger to corporate software development tools. It invested in Telerik in in 2008 and AvePoint in 2006, both of which yielded growth for them.
Dryer had led HelpSystems since 1998, during which time Summit Partners invested in the company twice. She stepped down as CEO and executive chairwoman of the HelpSystems board of directors in 2014.
"I am very excited about this opportunity, and I'm thrilled to work with Summit again," said Dryer. "Christopher Seiwald and his team have built a world-class company around fantastic technology, and our first priority will be to continue providing Perforce customers with products and services that help them collaborate better, faster and more securely. I expect that Summit's deep software experience and their focus on growth will provide valuable support to the company as we move forward."