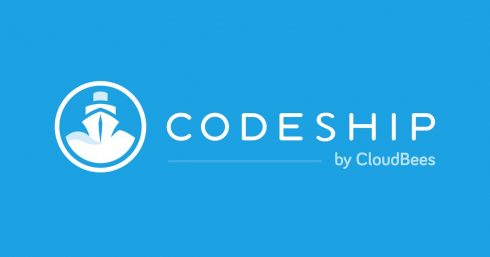 CloudBees is strengthening its position in the continuous integration and continuous delivery space with the acquisition of Codeship. Codeship is a SaaS-based CD platform for automated, cloud-based software delivery.
"This is the most impactful acquisition in CloudBees' history," said Sacha Labourey, CEO and co-founder of CloudBees. "We've been leading the continuous delivery and DevOps industry with automation solutions and we recognize that needs are evolving quickly. With Codeship, we want to provide organizations an additional option that is self-service and easy to use. This acquisition ensures that CloudBees will be able to offer a range of CI/CD solutions, from cloud, self-service and opinionated to on-premise, self-managed and fully customizable – all through a smooth and unified experience."
Codeship features three solutions: Codeship Basic, Codeship Pro and Codeship Enterprise. Basic and Pro feature a free tier as well as the ability for open source projects. Pro features a pipeline as code solution and supports Docker natively. The enterprise edition takes a hybrid approach to CD and enables users to run builds in the cloud and host their source code on-premise. Going forward, Codeship will continue to deliver these products under the CloudBees brand. CloudBees will retain Codeship executives and employees, and will integrate them into the CloudBees team.
In addition, CloudBees will now be able to provide a broader CI/CD portfolio to organizations of all sizes, and Codeship will be able to provide more extensive customer service and support.
"Together with CloudBees we can make sure that you're never blocked on your path to CI/CD adoption. You can start with a simple and easy-to-use SaaS with a small team, and evolve to centrally managed and fully customized build machines at scale for tens of thousands of developers and IT professionals," Codeship CEO and founder Moritz Plassnig wrote in a post.
Other features of Codeship include: cloud native support, language agnostics, parallel pipelines, concurrent builds, control over workflows, predictable scaling, single-tenancy, SSH key access, permissions and cache encryption.
"As the adoption of DevOps and cloud computing accelerates at warp speed within organizations, CI and CD are their strategic backbone on which the DNA of their software value creation gets codified. From applications to infrastructure as code, every IT asset definition flows through a continuous pipeline engine, that's CI/CD," Labourey wrote in a blog post.