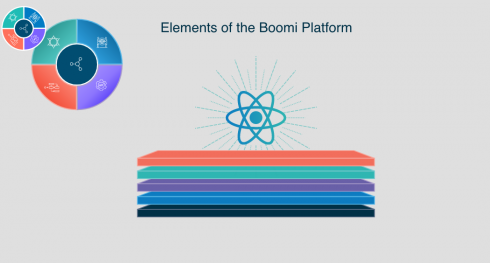 Dell Boomi wants to help its users more efficiently connect their applications, synchronize data, and automate workflows with the Spring 2018 release of Dell Boomi.
The Spring 2018 release continues on Dell Boomi's path of continuous innovation and ongoing development of an integration platform as a service (iPaaS), according to the company.
"With this release, Boomi continues to deliver on its vision of The Connected Business by providing the capabilities essential to helping customers quickly unlock critical business data wherever it resides in the ecosystem of applications, people, channels, devices and platforms," said Steve Wood, chief product officer at Dell Boomi. "In particular, we're delivering new capabilities to help customers address the last mile of IoT—integration of device data—so they can easily achieve the business outcomes they're seeking from their strategic IoT investments."
The release adds several new features designed to speed up developer productivity across the platform. Features include: packaged development, an authentication broker to support API management, support for Swagger 2.0 and WSDL and community sharing.
Community sharing is a new way for customers to share Boomi templates and examples. According to the company, it extends the Process Library. It lets Boomi developers showcase and gain visibility for their work and allows them to publish and share templates and code across the Boomi network.
The Spring release also adds several new connectors built by partners, such as ones built by OANDA and Upland Software. By providing ready-to-use connectors, customers are able to quickly and easily integrate with a wide range of business applications and services, Dell Boomi explained.
The OANDA Connector enables customers to query daily exchange rate date into ERP, CRM, procurement, or EPM systems. The connector from Upland Software makes it simple for its PowerSteering solution to read data from Jira and other business applications.
"The Boomi Connector expands our application ecosystem and helps us apply greater rigor to API access," said Christopher Castine, product manager at Upland Software. "We help customers get more out of their investment because it helps them to do more with their existing systems."
Other features include edge device support, Boomi Environment Management, workflow automation for IoT, IoT protocol support, file management, database support, and new drag-and drop capabilities.