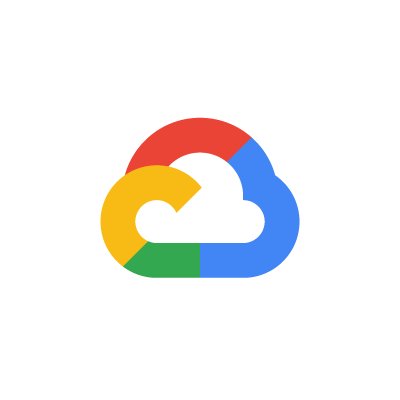 Google revealed new ways it is tackling AI democratization and the cloud at its Google Cloud Next 2018 conference in San Francisco this week.
"What we are trying to do with Cloud AI is to make it possible for everyone in the world to use AI and to build great models for their purposes," Rajen Sheth, senior director of product management of Google's Cloud AI, said in a virtual press conference before the event. "What we found is that in many cases and in almost all cases customers need to be able to take that and customize it to their business problem."
According to the company, while artificial intelligence has dramatically evolved over the past two decades, there is still a significant gap when it comes to machine learning. On one side, there are tools such as TensorFlow and CloudML Engine for building custom machine learning solutions, and on the other side there are pre-trained machine learning models like Cloud Vision API available. The company wants to tackle the middle ground of those two sides. "The problem we run into is that it is very hard to customize machine learning," said Sheth.
Earlier this year, Google announced Cloud AutoML to give users machine learning models that met their specific needs without having to learn any advanced machine learning or coding. As part of that solution, the company today announced the public beta release of AutoML Vision, an extension of the Cloud Vision API designed to recognize and classify a new category of images. In addition, the company announced AutoML Natural Language for predicting custom text categories and AutoML translation for uploading translated language pairs.
The company also announced new ways it is planning to advance the possibility of AI with updates to the Cloud Vision API to recognize handwriting and support additional file types, and improvements to Cloud Text-to-Speech for multilingual access to voices. Lastly, in the AI category the company announced updates in Cloud Speech-to-Text with the ability to identify spoken language and speakers within a conversations.
"From hardware like Cloud TPUs to software like AutoML, we're working to advance the state of the art while lowering the barrier to entry — serving customers with a wide spectrum of needs and expertise. And we're doing this with the aim to enhance the human experience at the center of it all," Fei-Fei Li, chief scientist for Google AI, wrote in a post.
To advance cloud innovation, Google announced the Cloud Service Platform, "an entirely new product that lets you increase speed and reliability, improve security and governance, and build once to run anywhere across GCP and on-premises environment. Cloud Service Platform is a different kind of hybrid platform. It allows you to modernize wherever you are, and at your own pace. It overcomes some of the traditional trade offs so you don't need to compromise between agility and security, or between choice and consistency," said Chen Goldberg, director of engineering for Kubernetes Engine and Kubernetes, Istio and Cloud Services Platform at Google, said in the press conference.
"Cloud Services Platform puts all your IT resources into a consistent development, management and control paradigm, automating away low-value and insecure tasks across your on-premise and Google Cloud infrastructure," Urs Hölzle, senior vice president of technical infrastructure, wrote in a post.
As part of the cloud services, the company announced Istio 1.0, GKE on-prem with multi-cluster management, GKE policy management, Stackdriver Service Monitoring, GKE Serverless add-on, and Cloud Build.
Istio is a open-source service mesh designed to handle and manage microservices at scale. Istio 1.0 will be available in the next coming weeks and will come with an alpha version of a managed Istio service. The alpha version will be available in GKE and feature service discovery and intelligent traffic management, authenticated communications and monitoring and management.
"It is still early days, but we are very excited about Istio and Managed Istio, foundational technologies that will drive the use of containers and microservices, while helping to make your environment much more manageable, scalable and available," Urs Hölzle, senior vice president of technical infrastructure, wrote in a post. .
To complement Istio, Google also introduced Apigee API management, Apigee Edge, to extend API management into microservices. "Just as organizations need services management for microservices, they need API management for their APIs," wrote Hölzle. The Apigee Edge solution features API usage, access, productization, catalog, discovery and a developer portal, Google explained.
The company also revealed Cloud Build, a continuous integration and continuous delivery platform for building, testing and deploying software at scale.
Other announcements from the conference today included new G Suite features with a security center investigation tool, data regions, smart reply, smart compose and grammar suggestions. The new investigation tool adds prevention, detection and remediation capabilities to the G Suite security center. The new support for data regions enables users to choose where to store their primary data for G Suite apps. The new smart capabilities are designed to "let machines do the mundane work," according to Google.
"At G Suite our mission is to help businesses reimagine work. We aim to accomplish this by offering our customers tools that are safe, smart and simple," David Thacker, vice president of product management for Google's G Suite, said in the press conference.