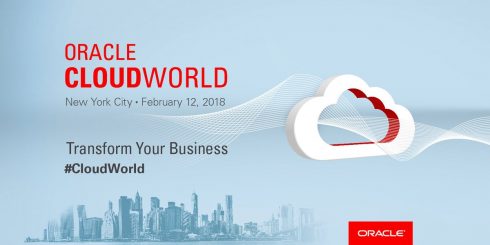 As companies grow, they find themselves faced with an increased need to manage risk, said Mark Hurd, the CEO of Oracle in his keynote speech at Oracle CloudWorld 2018.
According to Hurd, technology innovation and consumer adoption are increasing faster than IT can keep up. He also claimed that 80 percent of the IT budget is spent on maintenance of old legacy systems.
Even though the latest pressure point in the industry is security, it seems that most still aren't taking it seriously, said Hurd.
What makes it even harder is that most organizations have all of these different systems in their environments. Hurd compared it to a bunch of different LEGO sets glued together. He noted how one of the questions during the Equifax hearing was "Why didn't you patch?"
Even though it seems like such a simple preventative measure, patching can be difficult when you have all of these mixed systems in your infrastructure. This is where cloud comes in. For example, when Oracle's customers get a patch from Oracle, sometimes it can take months for them to actually apply it. In the cloud, that same patch could be applied immediately, Hurd explained.
Mark Frissora, the CEO of Caesars Entertainment, took the stage to talk about his experience moving to the cloud. A lot of Caesars' systems were old, legacy systems, Frissora explained, so the company decided to make a move to the cloud.
It started with its enterprise resource planning and human capital management systems, and then its procurement system. Since being digitized, the company has seen as 20 percent reduction in autofeeds and a 95 percent reduction in the number of journal entries. Frissora also said that the company's labor and marketing is now 10 percent more efficient as well.
By the end of the month, Caesars Entertainment will be 60 percent digitized, and by 2020 it will be completely in the cloud.
Hurd also made a few predictions. He predicts that by 2020 to 2025:
More than 50 percent of all enterprise data will be managed autonomously, and be more secure.
Even highly regulated industries will shift 50 percent of their production workloads to cloud.
Ninety percent of all enterprise applications will feature integrated AI capabilities.
The top ERP vendor in the cloud will own more than half the market.