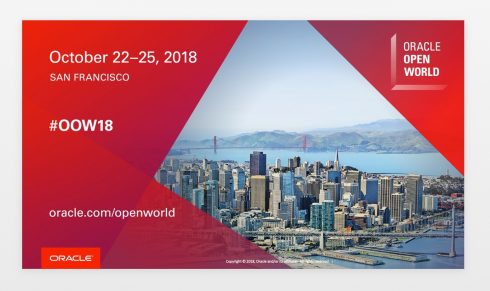 Oracle sees a new cloud on the horizon. The company announced its vision for a second-generation cloud at Oracle OpenWorld in San Francisco this week.
According to the company, this new era of cloud will take advantage of modern technologies to offer autonomous capabilities, advanced security, improved performance and cost advantages.
"Our goal has always been as we move from one generation of computing to the next, to protect your investment in data and applications and make it easy to lift and move that into the next generation. We did that with Gen 2 Cloud," said Larry Ellison, CTO of Oracle.
Ellison explained that the first generation of clouds are built on decade old technology. The Oracle Gen 2 Cloud will be built off the Oracle Autonomous Database, the company's self-driving database. The databases automatically manages, tunes and patches itself, and enables users to only pay for what they use. The company will be extending on its autonomous database capabilities to provide new deployment options,  address the performance gap between clouds, and find threats with AI and machine learning.
"With Oracle Autonomous Database, there is nothing to learn and nothing to do, which makes it really easy to use. Developers are more productive, they bring up new applications, they do a better job of analyzing data. Your system is more reliable. It never goes down," Ellison said.
The company also had a number of improvements to Oracle Cloud Infrastructure as well as an updated global data center region roadmap. New improvements included: new integrated security solutions to combat sophisticated cyber threats, new integrated experience for partners and customers and improved mission-critical performance. For its cloud region roadmap, the company announced plans to open additional regions in Australia, Canada, Europe, Japan, South Korea, India, Brazil, the Middle East and the United States. The company also announced it was joining the Internet Society and Internet Infrastructure Coalition.
In addition to its cloud announcements, Oracle revealed plans to acquire cloud-based artificial intelligence data engine provider DataFox.
Other Oracle OpenWorld announcements from the company included: business-ready blockchain apps, Oracle Digital Assistant, automated security solutions, and a new data cloud solution for B2B marketers.
Accenture also had a number of announcements to showcase at Oracle OpenWorld. The company announced it will be acquiring DAZ Systems, a provider of Oracle ERP Cloud services. "DAZ has extensive experience implementing Oracle Cloud solutions, which complements Accenture's established credentials across the Oracle Cloud portfolio," said Bhaskar Ghosh, group chief executive for Accenture Technology Services. "Organizations demand proven expertise, as well as new innovative solutions and methods to help them transform their businesses. DAZ will help us continue to deliver the very best thinking and capabilities to our clients."
In addition, Accenture announced the integration of Oracle technologies with its integrated digital platform myConcerto. Accenture myConcerto is designed to drive enterprise transformation will Oracle technologies are mean to accelerate companies' journeys towards intelligent enterprises.
"Intelligent enterprises understand that in order to succeed now and drive sustainable, future growth, they must seize and build on opportunities created by the incredible change of pace in today's markets," said Paul Daugherty, Accenture's chief technology & innovation officer. "For our Oracle clients, Accenture myConcerto can help uncover critical insights that create unlimited opportunities for disruption."
Coinciding with Oracle OpenWorld, the company is also running Oracle Code One, a expanded conference on Java and emerging technologies.
Georges Saab, vice president of development for the Java Platform kicked off the event to reiterate how Oracle plans to move ahead with Java. He highlighted some ongoing projects such as Project Valhalla for introducing value types and generic specialization; Project Panama for improving and enriching the connections between Java programs and non-Java code and data; Project Amber for exploring productivity-oriented Java language features; and Project Loom for introducing lightweight user-mode threads.
Automated software testing and continuous quality software provider Parasoft announced the latest version of its integrated Java development testing solution at the event. Parasoft Jtest 10.4.1 is designed to immediately understand the impact of a change, leverage JUnit test suites, and support the latest versions of IntelliJ and Eclipse, Java 9 and 10, and Mockito and PowerMock 2.0.
"In today's digital economy, companies must deliver software to the market faster, without sacrificing quality, to keep pace with consumer demand. In this quest for quality at speed, code is changed daily, and being able to effectively test these changes thoroughly and quickly becomes paramount. Without efficient and automated processes, bottlenecks can delay delivery and have a direct impact on the business," Parasoft wrote in its announcement.