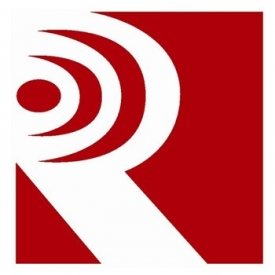 Designing a device for the Internet of Things is not quite as easy as building on top of existing hardware. While point-of-sales systems jump over to iPads and tablets, actual devices require circuit-level integrations, and full stack support across a prototyping board ecosystem is almost non-existent.
Venkat Mattela, CEO and chairman of Redpine Signals, is hoping to change that. Yesterday, his company unveiled WyzBee: an end-to-end IoT prototyping solution and platform. The system includes a hardware board, cloud service, and an ecosystem of add-ons both digital and physical.
(Related: Intel's plans for the Internet of Things)
Mattela said that the WyzBee board includes his company's signature 4-protocol wireless chip coupled with sensors and a few USB ports. This tiny device can thus handle all the data gathering and relaying duties that might typically be split between a sensor package and, say, a Raspberry Pi.
WyzBee is not targeted at developers building items that will ship in the millions, but rather is aimed at endeavors to build devices in the hundreds of thousands range. Mattela said that most of the chip makers and board designers in this space are targeting those million- or billion-chip scenarios, and thus smaller teams are left without a place to find tools and chips for their needs.
"With the new WyzBee platform, we are removing multiple layers of complexity and cost in product development while giving product and application developers everything they need in a compact solution to jumpstart their IoT device or application," he said. "Redpine Signals doesn't just want to enable the Internet of Things; we want to unify the IoT maker process from product development to the customized cloud and application software."
Redpine Signals offers a cloud-based software platform for building applications, running analytics, and generally managing your fleet of WyzBee devices. Mattela was quick to point out that this makes the solution an end-to-end platform for the Internet of Things. Redpine Signals has even included debugging tools, and it is building a third party marketplace for additional capabilities.
Mattela also said that Redpine Signals will be shipping a significantly smaller system on a chip next year, which will shrink the size of the WyzBee board considerably.