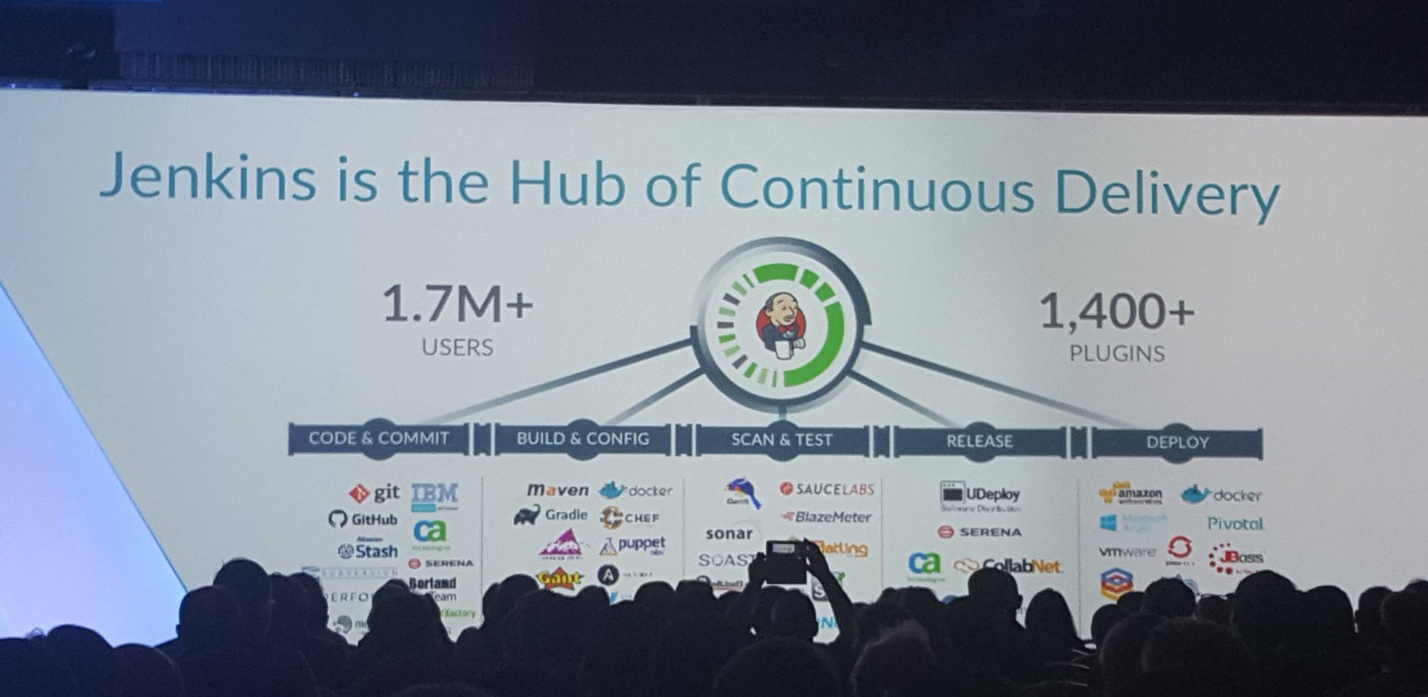 CloudBees is committed to the Jenkins and DevOps communities, and today at Jenkins World 2017, the company announced new offerings that provide valuable insights and metrics in context between teams, applications and tools to identify ROI, improvements and increase collaboration.
One of the new offerings focuses on providing feedback about hidden bottlenecks and pitfalls in Jenkins-based continous delivery streams. Dubbed CloudBees DevOptics, it creates a holistic view of the entire software delivery process, according to a company announcement.
Key benefits of CloudBees DevOptics includes its ability to "provide a single source of truth," so users can collect and correlate data across software delivery pipelines into one comprehensive live view. The solution also identifies improvements with end-to-end visibility into the software delivery value streams, it enables collaboration, and it assesses the overall productivity of a DevOps delivery process.
"DevOps has clearly gained tremendous adoption as the way to deliver software faster and align IT to the needs of the business," said Harpreet Singh, vice president of products at CloudBees. "However, despite the investments made in DevOps, enterprises do not fully experience the benefits. This is because there is a lack of visibility in software delivery processes that inhibits making informed decisions."
CloudBees aims to solve this visibility challenge because its solutions connect with an ecosystem of DevOps tools, according to Singh, and that means the company has the data to assemble the end-to-end software delivery picture.
In addition to CloudBees DevOptics, the company announced CloudBees Jenkins Advisor, "which analyzes Jenkins environments continuously, identifies potential issues and advises on corrective actions before they impact business-critical software delivery," according to a company announcement.
CloudBees Jenkins Advisor is available in a self-service fashion to all Jenkins users, and it installs via a free plugin. Once it's activated, it provides an automatic scanning of a Jenkins master to identify all issues and alert the user. The company also announced a few other offerings, like its new user experience for teams using Jenkins to accelerate continous delivery, and its new DevOps managed services program delivered by premium managed service providers.