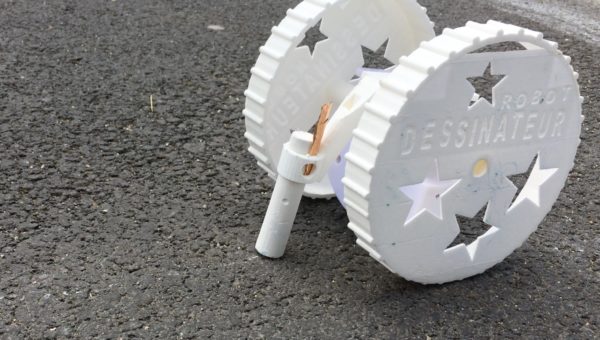 A 10-year-old girl is on a mission to use her robot to make the streets of Paris "smile again," a challenge that she will be able to accomplish after being awarded the prestigious Paris Summer Innovation Fellowship from Five by Five.
Five by Five is a company that helps businesses, teams, enterprises and others with their technological challenges. This year, the company is holding its Paris Summer Innovation Fellowship in July to give young minds the funding, tools, space and mentorship to start developing their ideas, which will make their cities better.
(Related: Inside the Robot Operating System)
The fellowship is open to anyone regardless of age and nationality, it covers interests ranging from data science to hardware development. But, according to Kat Borlangan, founding partner of Five by Five, she was still surprised to see the 10-year-old named Eva apply to the same program that data scientists and urban developers have.
To summarize the girl's pitch to the program, she said, "The streets of Paris are sad. I want to build a robot that will make them happy again. I've already starting learning how to code on Thymio robots, but I have trouble making it work. I want to join the program so the mentors can help me."
Borlangan wrote back to Eva, saying, "There was nothing on the website that said the program was open to 10 year olds but—as you must have noticed—nothing that said that it was not." She added that Eva's letter inspired her so much that she decided to write to her personally to let her know that she had been awarded the fellowship.
"It is my hope that your work on robotics will encourage more young girls all over the world—not just to code, but to be as brave as you, in asking for help and actively looking for different ways to learn and grow," wrote Borlangan.
She also wrote that Thymio, the robotics company that creates technology that Eva uses, will be designating the president of the company to help her with her own robot. She will also be given Thymio's latest robot to work on, according to the Facebook letter.
Eva maintains her own blog where she posted pictures of her Thymio robot using chalk to draw a star by itself. She wrote that the next step is for "the program to redesign the ground drawings."
Eva and other Paris Summer Innovation fellows will work on the program from July 18 to July 29.