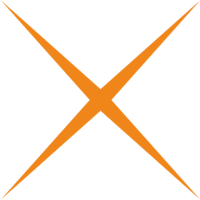 ContainerX this morning released its eponymous product, a multi-tenant container platform targeted at enterprises. The platform offers hosting of many varieties and types: public-facing, private-facing, containers, virtual machines and bare metal.
Kiran Kamity, CEO and cofounder of ContainerX, said that he wants the platform to be a "vSphere-like product for the container market." He said that the ContainerX platform supports both Linux and Windows, and is capable of supporting multi-tenant usage. Thus the ContainerX platform is suitable for cloud providers.
(Related: CoreOS introduces storage for Kubernetes systems)
ContainerX offers what Kamity called Container Pools and Elastic Container Clusters. These features allow the platform to scale automatically when needed, and to restrict users to their own set pools of compute and storage.
Kamity said his company began working on this project in March of 2015, and today it is ready for enterprise-grade usage. The platform is free for users of fewer than 100 cores. For more serious enterprise usage, it costs US$25,000 per year for 25 cores and $70,000 per year for up to 1,000 cores.
"We think of ContainerX as a second-generation container-management platform," said Kamity. "Our focus is not on single team operations. Instead, it is on enterprise IT and operations. We treat Windows as a first-class citizen. You can run your .NET containers. When you install ContainerX, you get the flexibility anywhere you want."