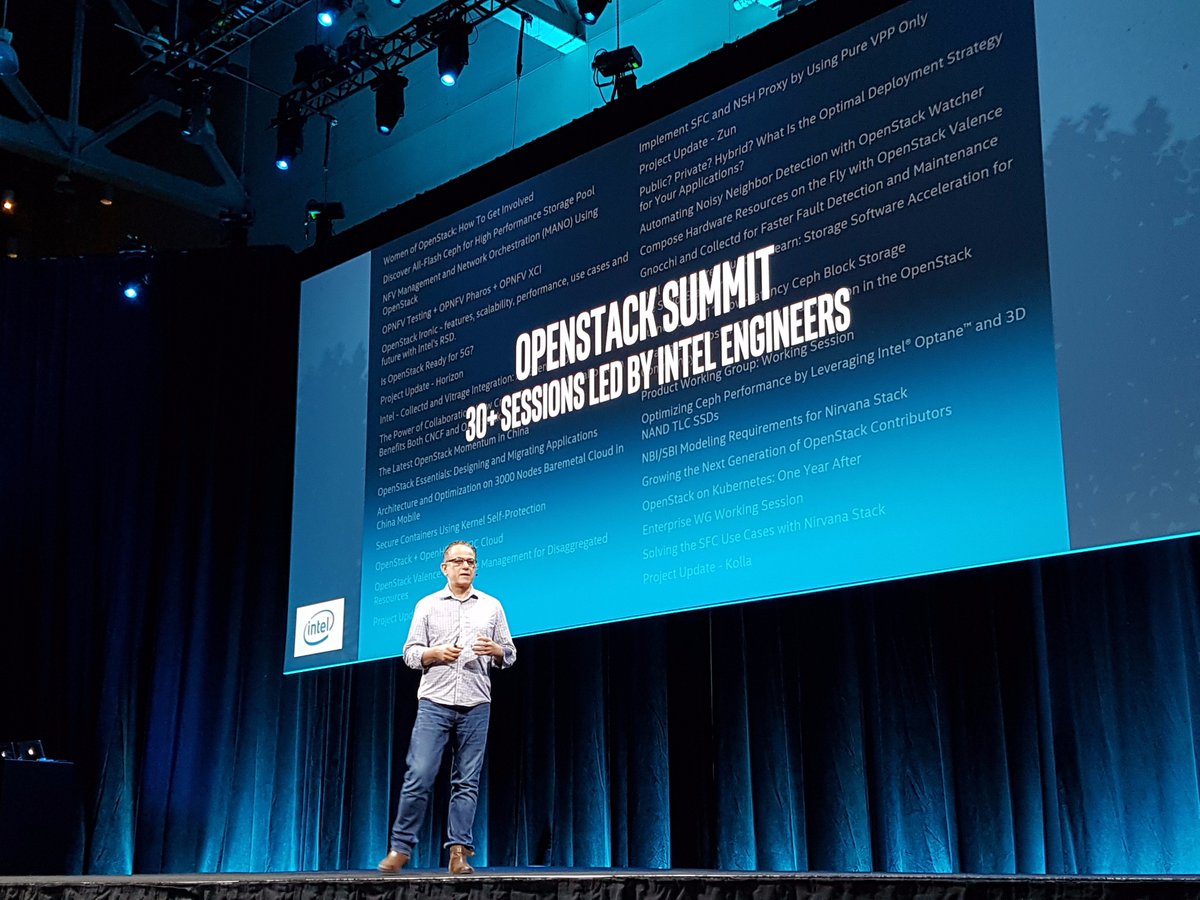 The benefits of OpenStack, a free and open software platform for deploying IaaS, were on full display at this year's OpenStack Summit in Boston. In addition to the many vendor announcements, there was one common theme, and that is infrastructure software is evolving.
Part of this evolution is that companies are now using parts of OpenStack, instead of treating the platform like a monolithic system. And according to Edward Snowden, who live-streamed in at the conference from Russia, it's today's OpenStack programmers that could greatly impact the future of cloud infrastructure and how it's built.
Besides Snowden's appearance, vendors released updates to their solutions and platforms. SD Times gathered some major highlights from the summit here:
Red Hat adds open source to MOC
Red Hat had a number of announcements last week at its own conference, but the company saved some announcements for this year's OpenStack Summit. Red Hat announced a new collaborative open cloud initiative built on Red Hat's OpenStack Platform and Red Hat Ceph storage. The Massachusetts Open Cloud (MOC) is now dedicated to publicly-available cloud computing resources for running Big Data workloads, according to the company.
MOC will provide researchers and businesses with a common, cloud-based infrastructure so they can gain insight from their volumes of data, said Red Hat. In addition to MOC, Red Hat announced its latest version of its OpenStack platform, which comes with enhanced support for upgrades with compassable roles, and new networking capabilities.
Platform9 joins OpenStack marketplace for private cloud
Platform9, a cloud infrastructure company, announced that it is now a part of OpenStack's marketplace for remotely managed private cloud. The OpenStack Marketplace lets users research services from the OpenStack ecosystem, based on criteria like tests, API versions, hardware requirements, and more.
Rackspace, Dell EMC partnering for OpenStack
A new partnership was revealed at this year's summit. Rackspace and Dell EMC are partnering up in order to delivery OpenStack clouds. Now, Rackspace will contribute its cloud expertise with Dell EMC's computer and storage solutions so customers can create private cloud-as-a-service offerings.
Inspur In-Cloud OS 5.0 release
Inspur, an OpenStack solution provider, debuted its In-Cloud OS 5.0 smart cloud operating system, designed for cloud data centers and cloud-native applications. The system is built on the OpenStack architecture, and it provides users with functionality, availability, security and toolchain for the cloud service directory. In-Cloud OS 5.0 also supports deployment on Docker.
EasyStack launches ESContainer
The OpenStack platform provider EasyStack officially launched its Kubernetes-based enterprise container clustering solution, ESContainer. It provides auto-deployment, user interfaces, a marketplace for applications, monitoring, and convergence between EasyStack's enterprise-leek OpenStack platform, ESCloud.
The ESContainer is designed for application based deployment and it allows applications to be deployed, published and managed on the same platform. For large scale container cluster deployment, the solution also provides monitoring and log journaling for both development and operations teams, said the company.