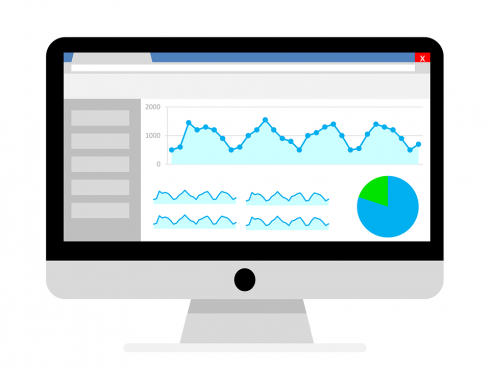 Logi Analytics: Logi Analytics is a developer grade analytics platform that helps application teams embed dashboards and reports in their software products. Dresner Advisory Services rated Logi the #1 embedded analytics platform on the market. Logi understands that delivering compelling applications with analytics at their core has never been more crucial—or more complex. That's why over 1,900 mission-critical applications have trusted Logi's analytics development platform to deliver sophisticated analytics and power their businesses.
Datapine: Datapine aims to make exploring, visualizing and communicating information stored in multiple databases, external applications and any number of spreadsheets simpler for developers and non-developers at businesses of various sizes by providing connectors to a wide array of relational databases, including Google Analytics, Google Spreadsheets, SAP ERP/BW and others.
Izenda: Izenda wants to help businesses avoid wasted technical resources from hard-coded, individual analytics requests by organizing data into visually appealing reports and dashboards that can be integrated directly at the code level into your application or viewed in a separate portal, allowing users to create, manage and maintain powerful analytics.
Qlik: Qlik provides an analytics development platform built around their proprietary Associative engine. The company has developed in-house, open-source libraries for building, extending and deploying fast, interactive, data-driven applications delivered at massive scale, within any cloud environment. This allows for the ingestion and combination of disparate resources regardless of size, automatic indexing of data relationships, fast processing and calculations and application interactivity through state management.
Sisense: Sisense is trying to extend the talent pool for business users that need the ability to rapidly discover important insights and take informed and data-driven action by making every business user data-fluent. Their In-Chip analytics technology provides the fastest analytical processing power on the market, allowing for instant data blending, easy analysis, cloud or hybrid deployment, securely embedded analytics and machine learning insights.
Revulytics: Revulytics gives software development organizations the analytics they need for data-driven product development and license compliance programs. Whether you are in sales, marketing, product management or software development, Revulytics provides analytics that can drive measurable results. For compliance analytics, Revulytics can detect and identifies users of unlicensed software. For usage analytics, the company will track downloads, installations and feature adoption.
TIBCO: TIBCO Software is a global leader in integration and analytics software. The company's data solution covers data management, advanced analytics and data visualization. Jaspersoft is the company's embedded business intelligence and analytics and reporting software for integrating reports, dashboards and analytics for any app. With TIBCO's embedded BI capabilities, users can integrate interactive reports, embedded dashboards and mashboards, self-server reports, data exploration features, data virtualization, data integration, mobile ready reports and dashboards and multi-tenant BI. Benefits of the solution include increase customer satisfaction, ability to free up development resources, and faster and smarter apps.
Tableau: Tableau is a business intelligence and analytics company with a focus on getting people to quickly analyze, visualize, and share data. Its embedded analytics solution gives users access to powerful analytics all within their app or product. The solution offers the ability to deliver flexible visual analytics to customers quickly and easily, enables developers to focus on building a great solution, and provides customer support, product training and roadmap collaboration so users can integrate, deploy and get to market quickly.
Zoho: Zoho provides an embedded analytics and white label business intelligence solution for simplifying complex business processes. Zoho provides includes dashboards and visualizations for gaining actionable and valuable insights to transform your business. It includes the ability to discover hidden insights easily, connect to any data source, visually analyze data with a drag-and-drop interface, share and collaborate online securely, and combine data from a range of sources for a cross-functional report.