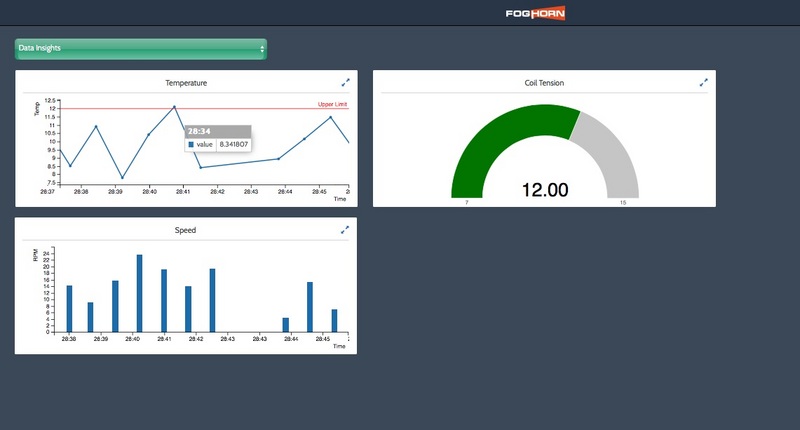 FogHorn Systems is bringing advanced machine learning capabilities to Industrial Internet of Things (IIoT) edge computing. The company announced the availability of Lightning ML, the latest version of its Lightning edge intelligence software platform for the IIoT.
According to the company, Lightning ML is an integrated IIoT software platform that brings the power of machine learning at the edge in three ways. It leverages existing models and algorithms, it makes machine learning operations technology accessible, and it runs in tiny software footprints.
For instance, industrial companies can now seamlessly plug in and execute proprietary algorithms and machine learning models on live data streams. Non-technical personnel can use FogHorn's tools to create machine learning insights without the need to work with data personnel or data scientists.
Additionally, Lightning ML enables complex machine learning models to run on compute devices like PLCs, Raspberry Pi systems, tiny IIoT gateways, as well as Industrial PCs and servers. The complete Micro edition of the Lightning ML platform requires less than 256MB of memory footprint, according to the company.
"The addition of FogHorn Lightning ML is a monumental leap forward in delivering on the promise of actionable insights for our IIoT customers," said CEO of FogHorn David King. "In the initial launch of FogHorn's Lightning platform, we successfully miniaturized the massive computing capabilities previously available only in the cloud. This allows customers to run powerful big data analytics directly on operations technology  and IIoT devices right at the edge through our complex event processing analytics engine."
Lightning ML supports ARM32, a processor in OT control systems, and the newest generation of small footprint Raspberry Pi derivative IIoT gateways. Lightning ML can also run on premises or connect to any private cloud or public cloud environment.