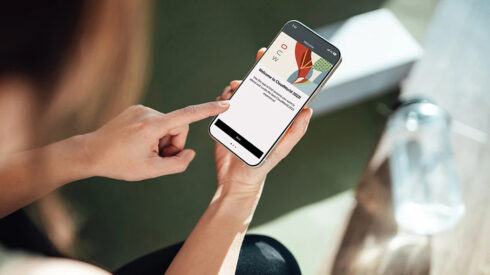 Developers will have a lot of new features to experiment with following a series of announcements from Oracle at Oracle CloudWorld.
Some key highlights from the event include: 
Semantic search in Oracle Database
The company introduced AI Vector Search, which is a collection of semantic search features that include a vector data type, and vector search SQL operators. 
These capabilities allow for semantic content in documents, images, and other unstructured data to be stored as vectors and then be used in running similarity queries.
The new AI Vector Search capabilities also enable Retrieval Augmented Generation, which is a variation of generative AI that combines large language models with business data.  
Oracle Cloud Infrastructure (OCI) Generative AI service
This new service is now offered in limited availability, and was developed in collaboration with Cohere. It enables companies to integrate LLMs into their own applications.
The new service also works seamlessly with the previously mentioned AI Vector Search capabilities, Oracle explained. 
According to Oracle, this service will become the foundation for implementing generative AI across Oracle's other products as well. 
"Oracle's unique industry knowledge has enabled us to create state-of-the-art generative AI services for organizations to automate their processes, make better decisions, and improve the experiences they deliver to customers," said Clay Magouyrk, executive vice president of Oracle Cloud Infrastructure. "Through our partnership with Cohere, customers will be able to embed generative AI easily and securely into their technology stack with full confidence that our solutions align with their most stringent data security and privacy requirements. Our approach further enables organizations to refine these models using their own data—so the models will understand their internal operations like no one else."
Fusion Data Intelligence Platform
This new platform combines business data, analytics, and AI models to provide customers with data-driven insights that can help them make more intelligent decisions. 
According to Oracle, Fusion Data Intelligence is an evolution of the Oracle Fusion Analytics Warehouse product.
It will offer automated data pipelines, 360-degree data models, interactive analytics, and AI/ML models. 
Self-service AI capabilities in Oracle Analytics Cloud
Leveraging the Oracle Cloud Infrastructure (OCI) Generative AI service, the new capabilities provide advanced self-service analytics capabilities. This will enable business users to run analyses without needing to wait on data scientists or IT teams. 
New capabilities include generative AI chat, AI-powered document understanding, contextual insights, and a new integration with Microsoft Teams.
"Organizations across industries increasingly have all the data they need to enhance decision making, but the problem is that a lot of people still find the tools available to read and interpret that data intimidating because they don't believe they have the skills to use them," said T.K. Anand, executive vice president of Oracle Analytics. "We are working to solve this problem with the introduction of new AI-powered analytics and generative AI interactions in Oracle Analytics Cloud. The new capabilities build on the vision for augmented analytics and help make it easier for teams across the organization to work with data from multiple sources and types."
New updates in Oracle Fusion Cloud Human Capital Management 
The employee experience platform has been updated with Oracle Celebrate, which is a new capability to reward and recognize employees for certain achievements or performance metrics. According to Oracle, providing recognition can help companies improve performance, engagement, and retention. 
It includes peer-to-peer recognition, nomination and event-based awards, and a recognition-based social feed. Other capabilities include a generative AI assistant, redeemable points, a recognition insights dashboard, and engagement data.
"The applications and value of recognition are expanding and evolving as organizations rethink how they connect into and uplevel employee success," said Zachary Chertok, research manager for employee experience at IDC. "Building an ecosystem for recognition helps source the roots of achievement, moving the needle on best practices as success happens, stimulating cultural acceptance around process innovation, and building belonging through community acknowledgement and appreciation."
Updates to MySQL HeatWave
MySQL HeatWave is a cloud database service for data warehouses and data lakes. The new capabilities include support for vector store, generative AI, MySQL Autopilot enhancements, new HeatWave Lakehouse capabilities, support for JavaScript, acceleration of JSON queries, and support for new analytic operators. 
"Today's enhancements to MySQL HeatWave are another significant step on our journey to address pressing customer data, analytics, and AI issues," said Edward Screven, chief corporate architect at Oracle. "We've previously added real-time analytics with the best price-performance in the industry, automated machine learning, lakehouse, and multicloud capabilities to HeatWave. Now vector store and generative AI bring the power of LLMs to customers, providing them with an intuitive way to interact with data in their enterprise and get the accurate answers that they need for their business."