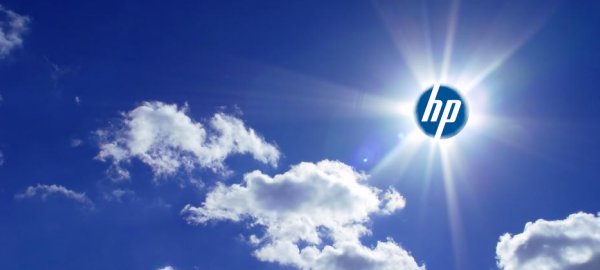 Neil Sedaka insists that breakin' up is hard to do. Will that apply to the planned split of Hewlett-Packard into two companies? Let's be clear: This split is a wonderful idea, and it's long overdue.
Once upon a time, HP was in three businesses: Electronics test equipment (like gas spectrometers,) expensive, high-margin data center products and services (like minicomputers and consulting,) and cheap, low-margin commodity tech products (like laptops, small business routers and ink-jet printers.)
HP spun off the legacy test-equipment business in 1999 (forming Agilent Technologies,) and that was a win-win for both Agilent and for the somewhat-more-focused remainder of HP. Now it's time to do it again.
There are precious few synergies between the enterprise side of HP and the commodity side. The enterprise side has everything that a big business would want, from high-end hyperscale servers to Big Data, Software Defined Networks, massive storage arrays, e-commerce security, and oh, lots of consulting services.
Over the past few years, HP has been on an acquisitions binge to support its enterprise portfolio, helping make it more competitive against archrival IBM. The company has snapped up ArcSight and Fortify Software (software security,) Electronic Data Systems (IT services and consulting,) 3PAR (storage,) Vertica Systems (database analytics,) Shunra (network virtualization,) Eucalyptus (private and hybrid cloud,) Stratavia/ExtraQuest (data center automation,) and of course, the absurdly overpriced Autonomy (data management.)
Those high-touch, high-cost, high-margin enterprise products and services have little synergy with, say, the HP Deskjet 1010 Color Printer, available for US$29.99 at Staples. Sure, there's money in printers, toner and ink, monitors, laptops and so on. But that's a very different market, with a race-to-the-bottom drive for market share, horrible margins, crazy supply chain and little to differentiate one Windows-based product from another.
Analysts and investors have been calling for the breakup of HP for years; the company refused, saying that the unified company benefitted from an economy of scale. It's good that CEO Meg Whitman has acknowledged what everyone knew: HP is sick, and this breakup into Hewlett-Packard Enterprise and HP Inc. is absolutely necessary.
Is breaking up hard to do? For most companies it's a challenge at the best of times, but this one should be relatively painless. First of all, HP has split up before, so at least there's some practice. Second, these businesses are so different that it should be obvious where most of HP's employees, products, customer relationships, partner relationships and intellectual properly will end up.
That's not to say it's going to be easy. However, it's at least feasible.
What will happen after the breakup? Both organizations will be attractive takeover targets, that's for sure. I give it a 50/50 chance that within five years, IBM or Oracle will make a play for Hewlett-Packard Enterprise, or it will combine with a mid-tier player like VMware or EMC. The high-volume, low-margin HP Inc. will have trouble surviving on its own, because that is an area where scale helps drive down costs and helps manage the supply chain and retail channels. I could see HP Inc. being acquired by Dell or Lenovo, or even by a deep-pocket Internet retailer like Amazon.com.
This breakup is necessary and may be the salvation of Hewlett-Packard's enterprise business. It may also be the beginning of the end for the most storied company in Silicon Valley.
What do you think of the breakup? Write me at alan@camdenassociates.com.
Alan Zeichick, founding editor of SD Times, is principal analyst of Camden Associates.