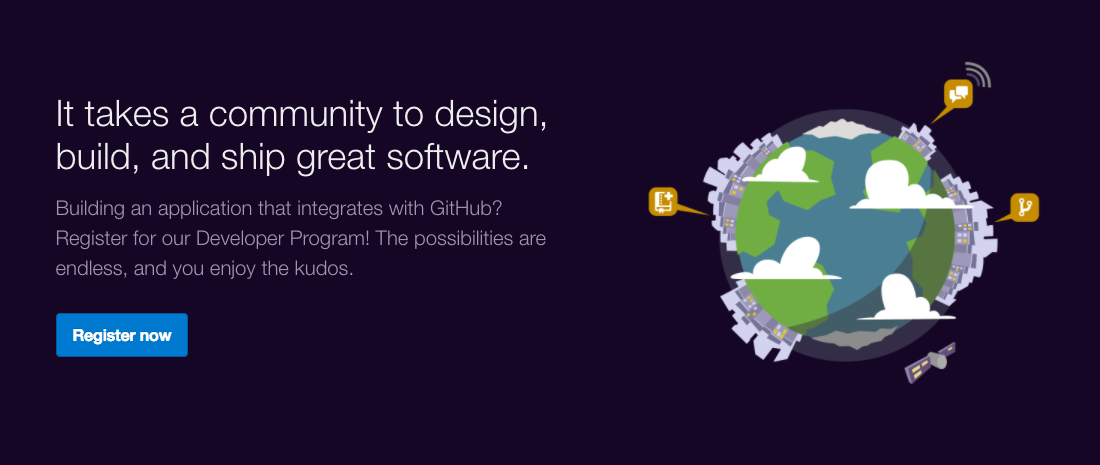 GitHub wants to make its Developer Program more accessible. The company announced new offerings that will enable unpaid account holders to join the program.
The GitHub Developer Program is a community of developers who are building apps on top of the GitHub platform. The program enables developers to stay up to date with API changes, try out new features before they launch, build their own tools, and build and test apps against GitHub Enterprise.
"We understand that developers have different needs, and enabling people to build on our platform serves our larger goal of making software developers' lives easier. The program initially launched three years ago, and has been a resource to those starting out, currently at 17,000 members," said Joe Wadcan, head of business development for GitHub.
A free account on GitHub gives developers access to unlimited public repositories. Paid accounts provide benefits such as private repositories, and team and user permission capabilities, according to Wadcan. In addition, the company is announcing three new levels of participation through its program.
Levels include:
Level 1: Tools to learn about GitHub's API and access the company's integrator community
Level 2: Level 1 benefits plus GitHub.com credits and network discounts
Level 3: Level 1 and level 2 plus access to Developer Program member spotlights and strategic consulting services.
"This is an important step towards improving the overall ecosystem around GitHub. As a company, we believe the developer tool industry has much more room to grow and this program helps support the tool builders," Wadcan said. "This is our first step towards bolstering our efforts to better serve our community by platform developers. We intend to continue to enhance the experience and benefits for developers building GitHub applications through this program."