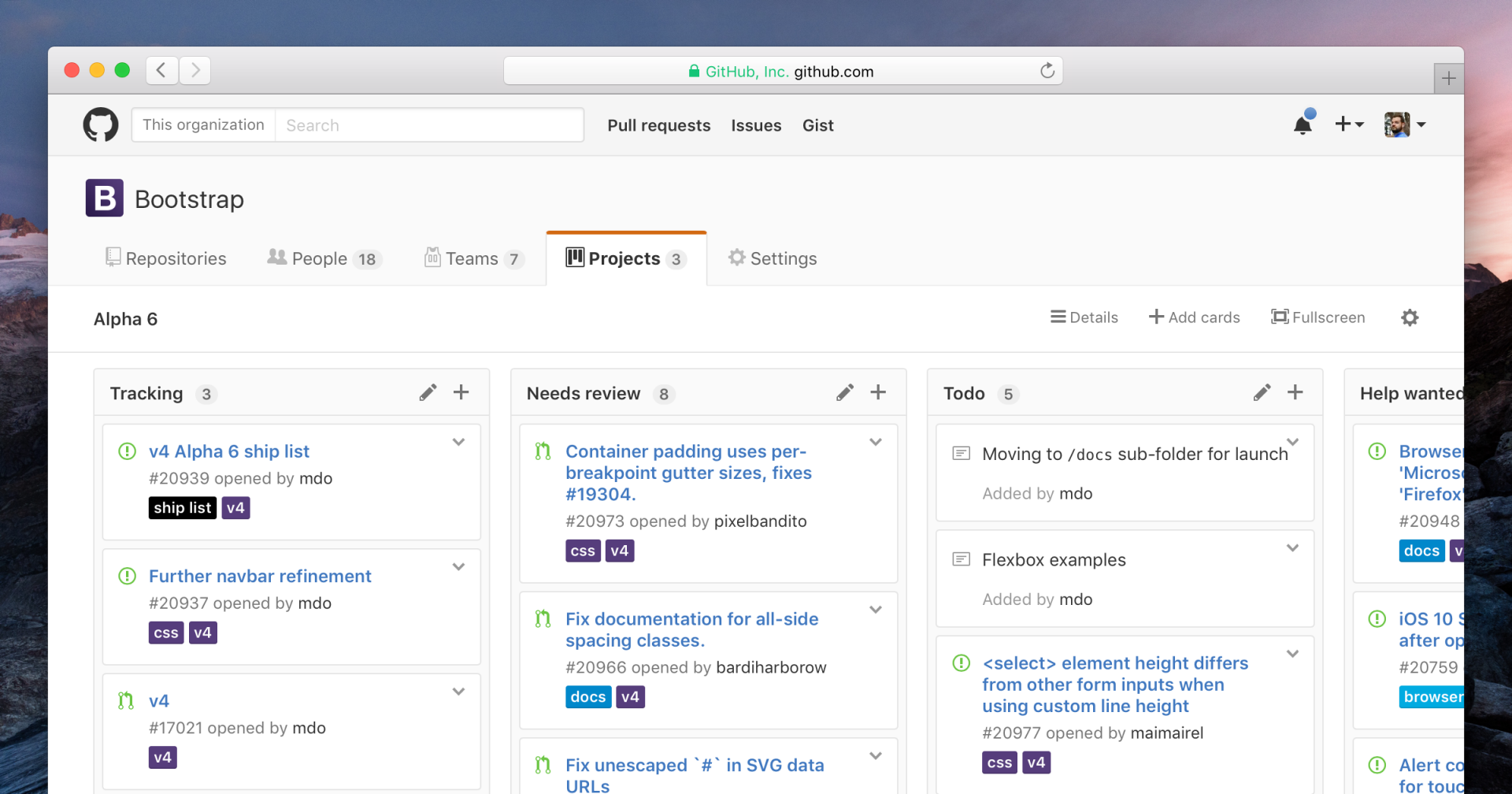 GitHub is giving organizations another way to manage their repositories, users and work. The company announced that Projects is going to the organizational level.
GitHub first announced Projects as a new way to manage work at its second annual Universe conference last month. Projects is designed to help users to organize and distribute work easily in the development cycle.
"With Projects, you can manage work directly from your GitHub repositories," wrote Chris Wanstrath, cofounder and CEO of GitHub, in a blog post. "Create cards from Pull Requests, Issues or Notes and organize them into custom columns, whether it's 'In-progress,' 'Done,' 'Never going to happen' or any other framework your team uses. Drag and drop the cards inside a column to prioritize them or move them from one column to another as your work progresses."
(Related: Google lists its most popular open-source projects)
By bringing Projects to the organizational level, all users within an organization can access the company's projects as well as plan and manage their work across its repositories. "With organization-wide Projects, everyone can see what's already in motion and work together without duplicating efforts," wrote Pat Nakajima, a GitHub staff member, in a blog post.
Organizations can provide users with different permissions on their repositories, and organization-wide projects can display issues and pull requires from any repository within the organization. Repository projects can only provide issues, pull requests and notes from a single repository.
"Projects on GitHub help you organize and prioritize your work. You can create projects for specific feature work, comprehensive road maps, or even release checklists. With projects, you have the flexibility to create customized workflows that suit your needs," the company wrote.