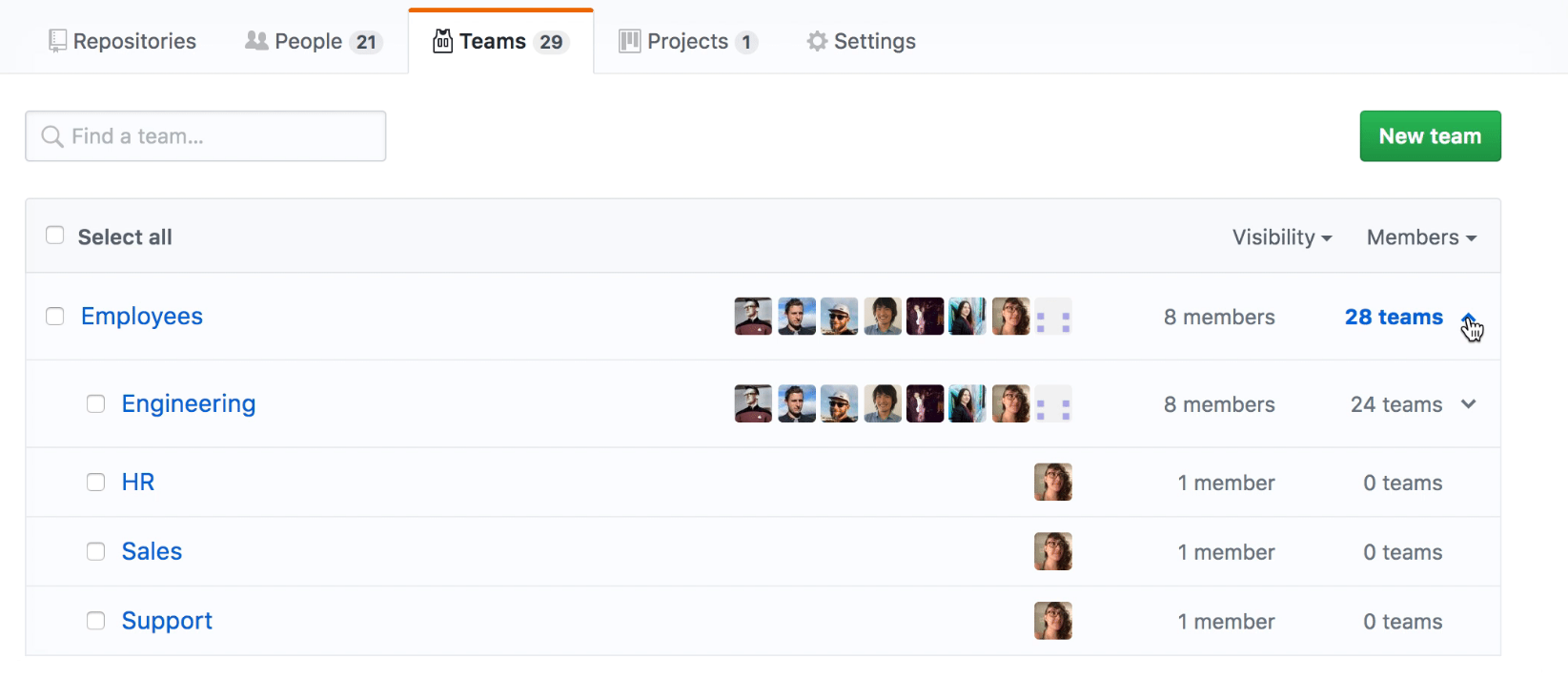 GitHub is announcing nested teams, a new feature that enables organizations to provide more order within their GitHub organization. Nested teams allows organizations to create team structures, manage team members, simplify permissions and focus on @mentions.
"Now you can use multiple levels of nested teams to reflect your group or company's hierarchy within your GitHub organization, making your organization's permissions structure clearer and easier to manage," Katie Sipos, a GitHub staff member, wrote in a post.
Nested teams allow "parent" teams to have multiple "child" teams, but child teams can only have one parent team. Child teams inherit parent permissions, but membership inheritance is not automatic. "If you're a member of Engineering and someone creates a child team called Security, team members of Engineering aren't automatically direct team members of Security. Security and all other teams nested under the Engineering will inherit repository permissions and @mentions but nothing else," Sipos wrote.
Teams within GitHub also allow organizations to provide certain access, permissions and mentions.
Before adding nest teams to your organization, GitHub suggests auditing each repository and its access permissions.
More information is available here.