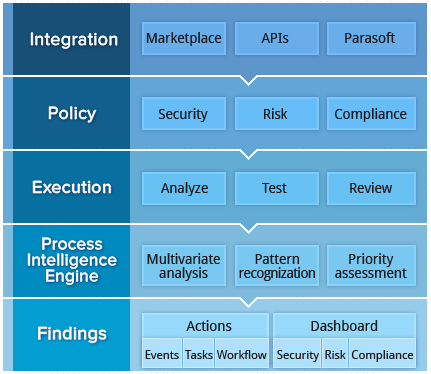 With the pressures to get software to market faster, Parasoft wants to help developers detect and fix risks as fast as possible. The company just announced the latest release of its Development Testing Platform (DTP), designed to ensure quality doesn't get lost in the life cycle.
"Not only must software get out the door fast, but software must work," said Wayne Ariola, chief strategy officer at Parasoft. "There is a great penalty today for something not working versus something working as expected, because the option to switch is pretty much ubiquitous."
(Related: An organization dedicated to software quality standards)
The DTP is an open platform that provides insights into areas for potential application failure, and it tells developers where to take action, according to Ariola. With the latest release, development teams can get a reliable analysis of their application using any open-source or third-party code-analysis or test tool they please. "We don't care what tools you use; we are going to be a central platform, accept the information from the tools, and process it as if you were all using the same tools," he said.
"As an organization or as management within the organization, you can actually get a very consistent understanding of quality of the application coming through the life cycle."
According to Ariola, the biggest improvement to the DTP is its enhancement to the Process Intelligence Engine (PIE), which provides different classes of test data to help developers understand exactly how well their code was tested and developed. New PIE slice templates have been added to allow developers to build and deploy logic flows that perform post-analysis analysis, such as calculating risk analysis, injecting smart metadata, and triggering workflows.
Other improvements to the DTP include the addition of a metrics explorer view, new widgets, reports and UI enhancements, and extended code analysis.
"The expanded domains of data provided by the engines in this release truly enables DTP and the process intelligence engine to provide even greater insight into an organizations software development process," said Mark Lambert, vice president of products for Parasoft. "This translates to more informed business decisions and focused developer actions."