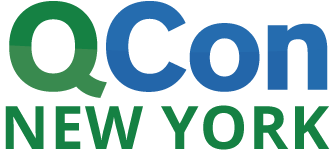 One way to accelerate the software side of human technological processes is to continuously learn and adopt new technologies and processes. But, it shouldn't stop there, according to Matt Sakaguchi, site reliability manager at Google, who kicked off the software development conference QCon today in New York City. The motivation for his talk today stemmed from his belief that you can make a big difference on the lives of the people that you work with each day by simply making effective and inclusive environments that allow teammates to thrive.
In the keynote, Sakaguchi started off by asking the audience, "How many people have had something happen in their life and say why did this happen to me?"
Before Sakaguchi joined the tech world, he was a full time police officer for eight years, where he had duties in patrol, detectives, Drug Abuse Resistance Education, firearms instructor, SWAT team, and special investigations. While trying to take down a suspect on the job one day, Sakaguchi took some serious damage to his lower lumbar. After a year, it was clear he would never be full-time police officer ever again. With 23 years to retirement, a degree that was no longer useful, and a dream job out the window, Sakaguchi asked himself, "Why did this happen to me?"
Through a series of connections in the software industry and because of his ability to solve "weird" problems, Sakaguchi went from being a cop on the streets to a site reliability manager at Google. It was when he arrived at Google that Sakaguchi had to ask that same question again, "Why is this happening to me?"
That's because he was diagnosed with a life threatening form of cancer. During the keynote, Sakaguchi said that although it is determined he will not live a full life, he plans on spending his time on the things that matter. This includes family, hobbies, of course, but also making work better for everyone.
"Improving the effectiveness of teams can make a meaningful impact on people's lives," according to Sakaguchi's presentation. "What sets apart our best teams from the rest?"
At Google, their People Analytics team delved into many of these questions with  several studies on team dynamics. While many of their "common sense" initial assumptions were unfounded, they did find that team dynamics can be difficult to implement.
One way to figure out how to make effective teams is to first define effectiveness, said Sakaguchi. To execs, effectiveness means results. For team leads, effectiveness is about ownership, vision and goals. Team members feel that effectiveness comes from the culture of their work environment that they go into every day.
To define effectiveness in a team, there are a few key differences that impact the way team members work. This includes psychological safety, dependability, structure and clarity, meaning, and impact. Team leaders can break down these key differences into three components: voice, trust and inclusion.
If team leaders let their team members speak freely, give them an inclusive and open environment to work in, and make sure everyone feels welcome and is having a good time, it will make a large impact on the people you work with every day, said Sakaguchi.
Parting thoughts from Sakaguchi were directed towards the software leaders. He said leaders should frame work as a series of learning problems, not execution problems. They should also model curiosity and ask more questions. In addition, he urged leaders to not talk too much in meetings where they aren't driving an agenda because it gives the other team members a smaller platform to speak.
He also reminded the audience that even though work is extremely important to team leaders and members in the tech community, there is life outside of work. According to the US Bureau of Labor and Statistics, we spend 8.8 hours per day working, more than sleeping (7.8 hours), more than leisure and sports (2.6 hours), and even more than caring for others (1.2 hours).
"Life is more important than work, don't cheat yourself," said Sakaguchi. "Grab life and do the things you love."