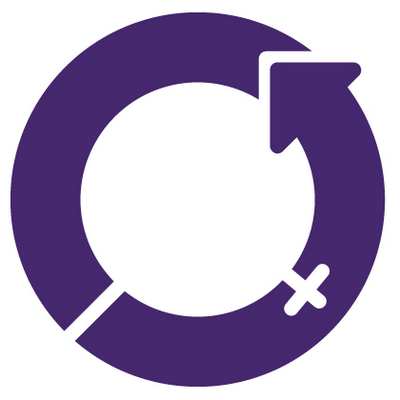 Gender diversity has long been a problem in the technology space, but a newly released report finds the industry is finally making strides to address this. HackerRank's Women in Tech report found that women make up 53 percent of the graduates and junior developers entering the workforce. This is the highest number to date, according to HackerRank.
The news comes just in time for today's International Women's Day.
The report is based on the responses of more than 14,000 professional software developers, nearly 2,000 of whom were women.
According to the report, women are 33 percent more likely to study computer science today than men. The most common programming languages among women include Java, JavaScript, C, C++ and Python.
Despite these promising results, there is still work to be done. "As software is increasingly pervasive in our lives, it's more important than ever for builders to be representative of the people we're impacting. Having spent 10+ years immersed in technical hiring — first as an engineer, then as an author, and now as a tech hiring consultant — there's a lot of work to be done in building a more inclusive culture," Gayle McDowell, founder and CEO of Career Cup, wrote in the report.
Women in tech
At 27 years old, Jessica Williams became the co-founder and CEO of Opearlo, one of the first voice design agencies in the United Kingdom. Her business helps big-brand clients to reach customers through engaging voice experiences with Alexa. However, she has been to a lot of developer events where she is the only women there and wants to change that.
"It's important for women to feel inspired and to surround themselves with other women that inspire them, whether or not it is in technology," said Williams. "I want to inspire more women to get involved in voice because it is such a new and exciting space. I truly believe there's going to be a growing need for voice designers and developers going forward."
Akilah Bolden-Monifa, a 60-year-old writer, recently decided to develop something on her own. She wanted to learn how to create an Alexa skill in order to increase awareness of Black History Month. Akilah then created a top Alexa skill called Black History Everyday and also built two additional skills for Alexa.
"To know that so many people can hear the skill and be as enlightened through sound and knowledge as I was—it is, I think, very, very profound," she said.
Kesha Williams is a software engineer at Chick-Fil-A and a mother of three. Once she bought her first Echo, she wanted to build an Alexa skill that would help her organize her day. This led to Live Plan Eat, which helped plan the family's weekly meals. This encouraged her to prototype skills for the company that include asking Alexa for nutrition information about the meals served in restaurants. Kesha is also an advocate for STEM (Science, Technology, Engineering, and Mathematics). She built a skill called STEM Women that has highlighted women's achievements and contributions in the field.
"Technology has opened a lot of doors for me, and it's a great feeling to share with others the lessons I've learned with voice," Williams says. "If there's anything I can do to help someone find their way to that path, I feel that's really what I'm meant to do."
Making a bigger impact
"The future for women in the software space looks optimistic, and all signs are pointing in the right direction, according to Sofus Macskassy, VP of data science at HackerRank. "Companies can drive change by offering more education around the obstacles that women face in the workplace," he said. For instance, studies show, women have a tendency to report their skills differently than men and also tend to listen more and speak less in group settings. Managers need to recognize this and focus on recognizing their biases, conscious or unconscious."
There are many companies already working to inspire women to get involved in STEM. For instance, IBM has developed education models and mentorship programs for young women in order to develop the technical, leadership, and confidence skills. The IBM programs include Corporate Service Corps, P-Tech, SkillsBuild, and Tech Re-Entry.
"The business community must take bold action to ensure that women have every opportunity to succeed," said Jennifer Ryan Crozier, president of the IBM Foundation. "This work is much more than a financial commitment; it's about giving employees the tools and time to more easily serve in a way that benefits girls and women in society, and equally benefits the ones who donate their talent. The impact of these programs is seen when young girls suddenly start envisioning their future differently and are determined to push through barriers."
Corporate Service Corps, from 2011-2017, has performed more than 800 projects related to women. Recently, the program worked with the Peace Corps to help a social enterprise in Ghana called TECHAiDE, which provides technology that allows young women in remote villages to complete their education. Inspired by the volunteers' team itself, the male CEO of TECHAiDE hired more women as technicians.
P-Tech is an innovative education model that helps blend high school and community college, and workplace skills in one to help underserved students learn skills and gain experience to compete for jobs in STEM. The program started with one school in 2011 and has expanded to 90 schools in seven U.S. states, Morocco and Australia. According to IBM, most of the P-Tech schools are at least 40 percent female.
SkillsBuild allows corporate employees to volunteer their time at schools in order to inspire the next generation of female developers and coders. Through the program, IBM female employees mentor girls one-on-one and it has proven successful. For example, an IBM female employee teamed up with an 11th-grader through an organization called #BuiltByGirls, to have a STEM career event in January of 2018 at a high school in New Jersey.
Tech Re-Entry allows women who have been out of the workforce for several years to rejoin the tech industry. The program provides "adult interns" with hands-on experience, mentoring, and workshops which allows them to succeed. According to IBM, all participants have been recommended for full-time offers.