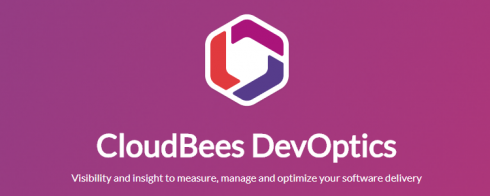 CloudBees is giving DevOps teams real-time value stream visibility and insights for monitoring, measuring, and managing DevOps performance with new capabilities in its DevOptics solution.
According to the company, these new capabilities will solve a big problem that organizations face when trying to adopt DevOps practices, which is that they invest in new ways to deliver software, but still struggle to understand the impact of that investment.
CloudBees' new solution also focuses on helping executives, managers, and practitioners understand DevOps performance and evaluate the impact of their DevOps investments.
The new monitoring capabilities and metrics are designed to enable teams to anticipate high activity times, uncover restrictions to improve feedback cycle times, balance cluster workloads, and identify low periods of activity that are ideal for maintenance or upgrade work.
"While organizations appreciate the value of DevOps in principle, they haven't had a good mechanism to measure its efficiency," said Ben Williams, senior director, product management, CloudBees. "CloudBees DevOptics collects, analyzes and presents important indicators of DevOps performance, giving organizations insights they can use to improve software delivery processes, drive more value and maximize returns."
In addition, the updates tackle some of the key indicators for measuring value found in the annual DevOps Research and Assessment (DORA) State of DevOps Report. The four key metrics include: deployment frequency, mean lead time, mean time to recover and change failure rate.
"Identifying the right performance indicators and committing to a streamlined measurement process can make the difference between a successful and a less than optimal DevOps implementation," sai Nicole Forsgren, founder and CEO of DevOps Research and Assessment and an author of the State of DevOps Report. "Having the ability to track these metrics and make improvements is what DevOps is all about. The end result is improved software delivery across the organization."