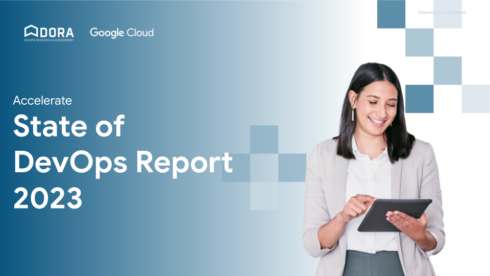 Having a healthy work culture can have many benefits for software teams, such as burnout prevention, increased productivity, and higher rates of job satisfaction. According to Google Cloud's 2023 Accelerate State of DevOps Report, having a healthy culture also results in 30% higher performance than those without. 
In its study, Google ranked culture based on several metrics: how equally work is distributed across the team, flexibility, feelings of job security, organizational stability, how knowledge is shared, understanding of user needs, and how problems and opportunities are responded to. 
In addition to culture, focusing on user needs also indicates performance, with teams that focus on this having 40% higher performance than those that don't. 
"Our research shows that a user-centric approach to building applications and services is one of the strongest predictors of overall organizational performance. To improve performance, develop a deep understanding of your users and iteratively adjust and incorporate their feedback," Google Cloud wrote in the report. 
The report rated DevOps teams on three metrics for user focus: how well user needs are being met, how aligned the team is on meeting those needs, and how user feedback is prioritized. 
According to the report, proper incentives, alignment, and ways of working are necessary components for building around user needs. 
"A focus on the user helps ensure that product development and delivery teams are building the right things for their users; hopefully while building them in a sustainable way. Balanced teams do just that. They demonstrate strength across delivery, operations, and organizational performance, with a strong focus on user needs. Members of these teams benefit from a clear understanding of user needs and the ability to adjust plans based on user feedback. The results show that feature-driven teams failed to achieve top organizational performance. Such teams appear to be overly prioritizing delivery performance to the detriment of both organizational performance and the well-being of employees in the organization," the report states.
To read about all of the findings from the report, download a free copy here. The report was based on responses from over 36,000 technology professionals.