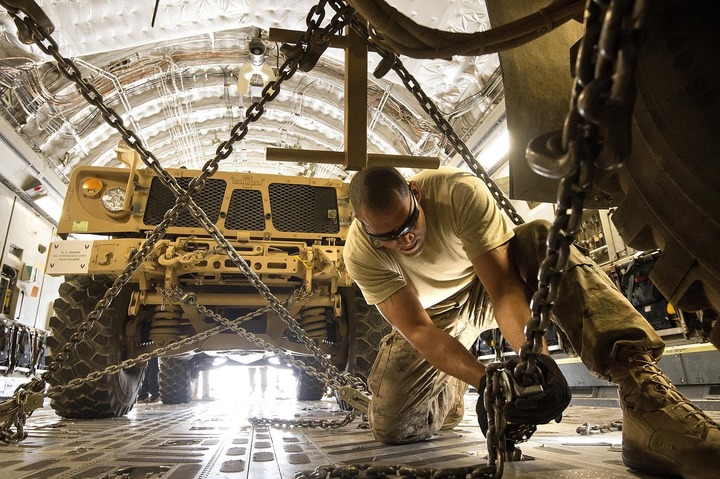 Today is a day already marked on everyone's calendar: Veterans Day. All over, you can find parades and events to recognize the men and women who served, as well as areas where veterans can get discounts and special services for serving our country.
But what about where they can get jobs?
The unemployment rate for all veterans was 5.3% in 2014, which decreased from 6.6% in 2013, according to the Bureau of Labor Statistics. But, a survey conducted by Harris Poll on behalf of CareerBuilder found that nearly a third of employed veterans say they are underemployed or in a low-paying job, showing that veterans are less content with their jobs.
(Related: Tech scholarship opportunities for veterans)
Top companies in technology and software will say that they are one of the fastest-growing industries. With autonomous driving, cloud software, robotics and artificial intelligence becoming a part of civilian lives, there is a need for more qualified individuals, or qualified veterans.
U.S. Army recruiter Staff Sgt. Warren Ray Moore said that those serving are trained in a variety of things like mechanics and cybersecurity, but while they might have technology experience, it's up to the companies hiring to "recognize the experience we do have and bridge the gap."
Technology companies are welcoming vets, helping them transition from service and utilize some of the knowledge they might already have that would make them fit for the industry. Here is our roundup of where veterans can get jobs:
ManTech International Corporation: At ManTech, 45% of its employees are veterans, according to Charles Miles, director of military programs at the company. He also said that service members are "highly trained and skilled in working with the most advanced technologies, so it's actually in the best business interests of tech companies to look to the military as a source of highly trained and skilled talent." ManTech is a member of the Veteran Jobs Mission, a coalition of companies aiming to hire a total of 1 million U.S. military veterans.
Some openings with ManTech include software engineers, software developers, cyber-threat analysts, applications engineers, cybersecurity SME, and Web developer. A full list of job openings can be found here.
General Motors: General Motors has more than 7 million customers connected by OnStar, with future vehicles needing even more advanced hardware and software, according to Mark McKeen, senior manager of employment branding and careers social media at GM.
"Many veterans have experience working with advanced and interconnected communication systems while in the military, and some learn specialized skills (example: cybersecurity)," he said. "We leverage what they learn in the service and provide additional, job-specific training through our GM learning organization."
Currently, GM has a variety of jobs available for veterans, and the majority are in the tech space. There are IT, powertrain engineering and vehicle engineering jobs available, and a full list can be found here.
Amazon: According to its website, Amazon offers a benefits package specific to the military population. Additionally, it has job openings for positions like operations systems engineer, datacenter engineering operations manager, Amazon datacenter operations technician, and technical operations engineer. The full list can be found here.
In 2014, Amazon hired more than 2,600 veterans, according to a company spokesperson, Ashley Robinson. She also said that Amazon has "found that those with military experiences, current and past, are leaders who can invent, think big, have a bias for action, and deliver results on behalf of our customers. It's a great match for both sides."
Microsoft: Microsoft has seen the need for more qualified individuals who can bring innovation to the table, according to a blog by Chris Cortez, vice president of Military Affairs at Microsoft. The company is focusing on bringing members of the armed forces into careers where they can showcase their talents. Through a program called Microsoft Software & Systems Academy (MSSA), it takes a service member's time prior to leaving the service to be trained in an area like cloud/database, business intelligence, and software development.
The program has been around for two years, but recently Microsoft announced it was expanding MSSA from three to nine regions, serving 12 bases.
Google: Some of the paths that veterans can take at Google can be to join its teams for engineering, infrastructure and datacenters, operations, and more. The company maps out how veterans can apply on its website.
GE: The technology services company has a Transition Assistance Program, which consists of a workshop and one-on-one mentoring sessions with GE's veteran employees that focuses on adapting skills they learned in the military to their career at GE, according to its website. Some jobs that veterans might be interested in are engineer, software engineering, and other software-related careers. A full list can be found here.