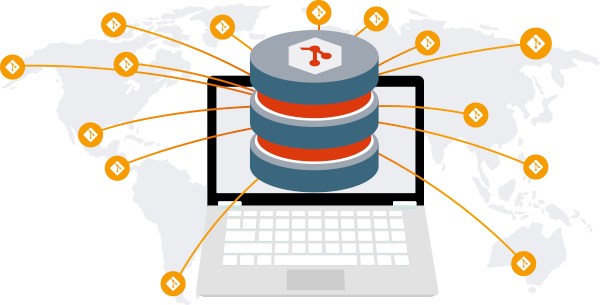 Companies looking to better manage their Git environments can utilize Perforce's new Helix4Git solution, which allows large-scale Git environments to speed up their build processes. Perforce also announced it is updating its Helix Core and Helix Swarm solutions to include improved file transfer features and user efficiency.
According to Perforce, Helix4Git increases scale and visibility of large Git environments, using continuous build and integration processes so there is a "single source of truth across multiple Git repos," said the company in an announcement.
"For large organizations looking to better manage their Git environments as they grow in size – number of repos and number of developers – Helix4Git organizes multiple Git repositories, large scale CI and automated test to deliver products faster," said Tim Russell, chief product officer at Perforce.
In addition to Helix4Git, Perforce also announced updates to Helix Core 2017.1, which is Perforce's version control solution. Perforce updated Helix Swarm 2017.1 as well, which is the company's collaboration and code review tool that is integrated with Helix Core. The updates to Helix Core include improved file transfer speeds, which will ultimately improve collaboration in geographically distributed teams, said Perforce.
Helix Swarm includes new updates to improve user efficiency, including better management of notifications, reviews, and changelist clutter. Users can now automate changelist clean up, including shelved file removals.